Search for books from Zephyr Used & Rare Books Advanced Search
Search 6,345 books from this seller
Spotlight book from Zephyr Used & Rare Books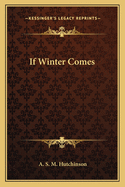 8vo. 415 pp., plus 1 pp. publ. ads. Photo frntsp., 3 photo plates. Blue cloth, blk lettrng, w/ d.j. colour photo cover (mnr chppng hd & ft of spine, rubbng, mnr clsd tears), still VG/G. First photoplay edition of this 1923 Fox silent movie starring Percy Marmont and Ann Forrest.
Featured books from Zephyr Used & Rare Books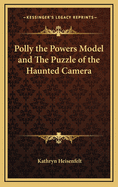 by
Heisenfelt, Kathryn
$17.50
8vo. 246 pp., plus 6 pp. publ. ads Numerous illust, illust. endpapers. Green boards, orange lettrng (lght uniform toning), w/ d.j. cover art photo by photographer Ray Barrett, of Dallas (vry mnr edewear, slght chppng, dustsoilng), VG/VG-. First edition of this mystery story starring a Powers model. No. 2375.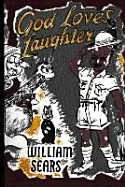 by
Sears, William
$15.00
8vo. 181, [1] pp. Photo frntsp. Blue boards, gilt lettrng (mnr foxng), w/ d.j. cover art by Eisner (mnr fxng to cvrs), VG/VG-. Second printing of this humorous autobiography of this television and radio personality, best known for his In the Park program.
---
Beneath Tropic Seas. a Record of Diving Among the Coral Reefs of Haiti....

Binding: Hardcover Publisher: G.P. Putnams Sons, New York Date published: 1928

Description: 8vo. xiii, [1], 234 pp. Colour frntsp., 60 photo illusts. Green cloth, gilt lettrng, illust. endpapers (slght shlfwr), VG+. First edition, stated of this account of the authors deep-sea diving expedition to the West Indies. Read More

Two Centuries of Costume in America. 1620-1820. in Two Volumes....

Publisher: Dover, New York Date published: 1970

Description: Two vols. 8vo. xx, 388 pp., plus 16 pp. publ. ads; xxiii, [1], [389]-824 pp. Over 300 illusts. Colour-illust. softcvrs (mnr dustsoilng, edgewear), VG-set. First Dover edition of this leading work on American costume. Read More

Plastics for Artists and Craftsman

Binding: Hardcover Publisher: Watson-Guptill Publications, New York Date published: 1972 ISBN-13: 9780823040254 ISBN: 0823040259

Description: Folio. 224 pp. Over 260 blk & wht photo illusts., 18 colour plates. White cloth (mnr toning to fore-edges), w/ d.j. (toning to fore-edges of cvrs), VG/Vg. First edition. Read More

The Custom of the Country. Tales of New Japan

Binding: Hardcover Publisher: Grosset & Dunlap, New York Date published: 1906

Description: 8vo. vii, [1], 305, [1] pp. Illust. tan cloth, w/ illust. of Kabuki dancer on frnt cvr, Japanese woman in kimono on spine, illust. in red, brwn & blk, tan lettrng (vry mnr dustsoilng to fore-edges), w/ d.j. (uppr & lwr mrgns crpdd), NF/G, w/ frmr ownrshp signature on ffep. Reprint edition, w/ the exceedingly scarce dustjacket of these tales of new Japan by Mary Crawford Fraser (d. 1922), wife of the British Minister, and had exceptional opportunities to observe the people and customs of Japan. Read More

The Black Border. Gullah Stories of the Carolina Coast (With a Glossary).

Binding: Hardcover Publisher: State Printing Co., Columbia, S.C. Date published: 1964

Description: 8vo. 348 pp. Red cloth, blk lettrng (vry slght stn to lwr fore-edge of textblk), w/ d.j. (vry slght toning to fore-edges), NF/NF. Reprint edition of this work first published in 1922, providing stories in the Gullah dialect once spoken by African-Americans in the Low Country of South Carolina and Georgia. Read More

Wolferts Roost and Other Papers, Now First Collected

Binding: Hardcover Publisher: G.P. Putnam & Co., New York Date published: 1855

Description: 8vo. 383, [1] pp., plus 12 pp. publ. ads. Engraved frntsp., engraved title. Blue-green embssd cloth, gilt illust on frnt cvr, gilt lettrng on spine (vry slght bmpng to couple crnrs), still an excellent crisp copy. First edition, early printing of this collection of anecdotes, essays, and travel accounts by the famed author; including such subjects as a Creole village in Louisiana, the Bermudas, Malta, Minorca, the Mississippi Bubble, his experiences in Paris, an excellent section on the ... Read More

American Ship Models and How to Build Them

Binding: Hardcover Publisher: Bonanza Books, New York Date published: [c. 1942 (ca. 1960)]

Description: 4to. 187, [1] pp. 100s of illusts. Blue cloth, blue lettrng (mnr toning to fore-edges), w/ d.j. (soilng, toning to cvrs), VG/G. Reprint edition of this work containing accurate plans and drawings fro constructing 12 authentic scale models of American sailing vessels. Read More

Binding: Hardcover Publisher: Harper & Row, New York Date published: 1967

Description: 8vo. [6], 241, [5] pp. Half-blk cloth over brick-red boards, w/ d.j. (slght creasng to laminate on frnt cvr, slght shlfwr), NF/VG, w/ bkplate of Luella R. Pollock. First edition. Read More

Binding: Hardcover Publisher: G.P. Putnam s Sons, New York Date published: 1976

Description: 8vo. 188 pp. Blue cloth, red lettrng, w/ d.j. (vry sml clsd tear on uppr edge), NF/VG. First edition, of the authors first hardcover book. Read More
---