Search for books from This Old Book Advanced Search
Search 3,605 books from this seller
Spotlight book from This Old Book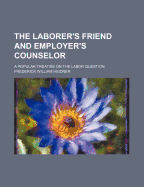 Good. Publisher: The Heidner Publishing Co. Date of Publication: 1895Binding: hardcoverEdition: Condition: GoodDescription: "A popular treatise on the Labor Questions". This is a RARE book-the book is generally clean and solid, with many full page illustrations-387 pages-the binding is nice and solid. The paper is yellowed with age but the pages are in great shape with no chips or tears. Copyright 1895 with no other dates or printings shown. The covers show general edgewear. The author was a ...
Featured books from This Old Book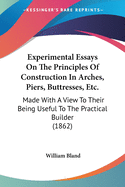 by
William Bland, Esq
$18.00
Good. Publisher: Virtue and CoDate of Publication: 1867Binding: soft coverEdition: Third EditionCondition: GoodDescription: "Made with a viw to their being useful to the Practical Builder". This book has only slight soiling on the cover and binding with all pages neatly intact. This is a great book for anyone looking into the history of Arch, Pier, and Buttress design. This book is 100+ years old and still in good shape!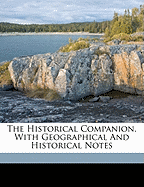 by
A. C. Webb
$40.00
Like New. Publisher: Eldredge and BrotherDate of Publication: 1867Binding: hardcoverEdition: Tenth Edition So StatedCondition: ExcellentDescription: "The chronology of the United States from 1492 to the present including Tables of the Settlements and Admissions to the States, The Wars, Causes of the Wars, and Maps of the Wars". This is a great history book with a detailed chronology of major events in US History up through 1867. The book is clean, solid, and in Excellent Condition. This a ...
---
Binding: Hardcover Publisher: Thomas Y. Crowell Co Date published: 1919-01-01

Description: Very Good. Publisher: Thomas Y. Crowell Co. Date of Publication: 1919Binding: hardcoverEdition: Second Printing So StatedCondition: Very GoodDescription: This is a Rare, original printing of this famous series book by the author of "The Boy Hikers". This is a hardcover book with 301 pages including a frontispiece illustration on glossy paper. The front cover has a great illustration of the Boy Hikers in action. The binding is strong with all pages firmly attached. The pages are all clean with ... Read More

Binding: Hardcover Publisher: Europa Publications Date published: 1950-01-01

Description: Very Good. Publisher: Europa PublicationsDate of Publication: 1950Binding: hardcoverEdition: Second Edition So StatedCondition: Very GoodDescription: "A survey and directory of the countries of the Middle East, compiled by the publishers in collaboration with the Intelligence Unit of The Economist." This old book is clean, solid, and in great shape! This is an oversized hardcover book with 375 pages including numerous maps and illustrations. The binding is strong with all pages firmly attached ... Read More

Introduction to the Principles of Electroencephalography

Binding: Hardcover Publisher: Charles C. Thomas Date published: 1961-01-01

Description: Very Good. Publisher: Charles C. ThomasDate of Publication: 1961Binding: hardcoverEdition: 1961 no other datesCondition: Near FineDescription: This old book is clean, solid, and in great condition! This is a hardcover book with 55 pages including many illustrations. The binding is strong with all pages firmly attached. The pages are clean with no writing, soiling, or tears. The dust jacket is clean showing only some very light soiling on the upper back. Overall, the book is clean, solid, and ... Read More

Binding: Hardcover Publisher: A.C. McClurg and Co Date published: 1930-01-01

Description: Very Good. Publisher: A.C. McClurg and Co. Date of Publication: 1930Binding: hardcoverEdition: 1930 no other datesCondition: Very GoodDescription: This old book is clean, solid, and in wonderful condition! This is a hardcover book with 342 pages. The pages are clean and the binding is strong. The prior owner has signed the second end paper. The covers are clean with some very light edgewear. Overall, the book is clean and solid with some minimal signs of age. Looks like a First Edition since ... Read More

Binding: Hardcover Publisher: Houghton Mifflin Date published: 1915-01-01

Description: Good. Publisher: Houghton MifflinDate of Publication: 1915Binding: hardcoverEdition: Second Printing (so stated)Condition: GoodDescription: This old book is clean, solid, and in good shape! This is a hardcover book with 41 pages full of lyrics. The pages are clean with no soiling or tears. The prior owner has signed the first end paper. The covers show some light soiling and edgewear. The title on the spine has mostly worn away. Overall, the book is clean and solid with some minimal signs of ... Read More

Monarchy in the Emperor's Eyes

Binding: Hardcover Publisher: Rainbow Bridge Book Co Date published: 1970-01-01

Description: Very Good. Publisher: Rainbow Bridge Book Co. Date of Publication: 1970Binding: hardcoverEdition: Condition: Very GoodDescription: "Image and reality in the Ch'ien-lung Reign". This old book is clean, solid, and in great shape! This is a hardcover book with 314 pages including several illustrations. The book is undated but appears to be from the early 1970's. There is some underlining on some pages in the front of the book and some crease marks in the margins of a few pages. The dust jacket is ... Read More

Binding: Paperback Publisher: J.L. Battersby Date published: 1952-01-01

Description: Very Good. Publisher: J.L. BattersbyDate of Publication: 1952Binding: soft coverEdition: Condition: Very GoodDescription: This is a RARE original printing of this unusual book. The book is clean, solid, and in great condition! This is a softcover book with 93 pages with white/green covers and a small swastika on the front. The pages contain some underlining and side margin annotations. The covers are clean showing some light edgewear. Overall, the book is clean and solid with minimal signs of ... Read More

Lectures on Digestion-an Introduction to the Clinical Study of Diseases of the Digestive Organs

Binding: Hardcover Publisher: William Wood and Co Date published: 1881-01-01

Description: Very Good. Publisher: William Wood and CoDate of Publication: 1881Binding: hardcoverEdition: 1881 no other datesCondition: Very GoodDescription: This old book is clean, solid, and in very good shape! This is a hardcover book with 149 pages. The binding is strong with all pages firmly attached. The pages are clean with no writing, soiling, or tears. The covers are clean showing some light edgewear. Read More

Mitylene-a Tale of New England and the Tropics

Binding: Hardcover Publisher: Donohue and Henneberry Date published: 1877-01-01

Description: Very Good. Publisher: Donohue and HenneberryDate of Publication: 1877Binding: hardcoverEdition: 1877 no other datesCondition: Very GoodDescription: This old book is clean, solid, and in great shape. This is a hardcover book with 347 pages including a Map of the Island of Mitylene. The book has a very handsome binding with bright gold embossed design on the front cover and gold lettering on the spine. The binding is strong with the pages firmly attached. The pages are clean with no soiling. The ... Read More
---