VILLAGE IDIOT'S BOOKS
Why Village Idiot's Books? In 2006, my son said that only an idiot would start an online book store when it was obvious to him the internet was going to replace printed books. HUH! I love the look, fell, and smell of a well-made book. They are a pleasure to read. I am an educated scholar now buying book hoards from teachers/scholars and collectors at UNH in Durham. These scholars tend to have had a long romance with their books, and generally love to see them placed into new hands. This has allowed me to offer some rarer and single sourced printings that can't be easily located elsewhere.
E-mail VILLAGE IDIOT'S BOOKS
Overall Seller Rating:
Alibris seller since May 2010
---
Search for books from VILLAGE IDIOT'S BOOKS Advanced Search
Search 7,213 books from this seller
Spotlight book from VILLAGE IDIOT'S BOOKS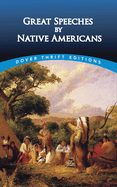 Fine. EXCELLENT FLAWLESS COPY. BRILLIANT COVER WITH MINIMAL FLAWS, NO RIPS OR FOLDS, AND AND DEEP COLORS. SMOOTH SPINE. NO NAMES OR MARKS SEEN. STIFF TO OPEN. CLEAN BOOK EDGES. WHY SETTLE FOR LESS? 08 07 2010 OQ 9.
Featured books from VILLAGE IDIOT'S BOOKS $129.00
Very good; Collectible. VERY CLEAN COPY AS SHOWN. AUTHOR SALUTATION TO CLOSE FRIEND AND ADDRESS NOTE ON FRONT FLY AS SHOWN. AUTHOR ANALYSIS OF NOVEL AND PRINTING CIRCUMSTANCE IS VERY RARE AND A NICE COMBINATION FOR A TRUE COLLECTIBLE. SEE PHOTOS FOR THIS BRITISH FIRST PRINTING. THIS IS ABOUT A GOOD IN DOCUMENTATION AS IT GETS FOR A PRINTING HISTORY. THE BOOK WAS ALSO A UN SELECTION. 08 07 2010 OQ 19.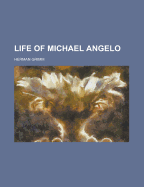 by
Grimm, Herman
$749.85
Very good; Collectible. OFTEN BOUGHT SOLELY FOR ITS GOLD COVER FOR COVER COLLECTIONS. VOLUME II ONLY. EXCELLENT CONDITION AS SHOWN. SLIGHT WEAR EDGES BUT SOLID BINDING AND NO ODOR DETECTED. EXCELLENT GOLD LETTERING ON BOTH FRONT AND SPINE WITH NO SUN DAMAGE OR FADING. GILT EDGE TOP IS IN VERY GOOD CONDITION. THIS ONE IS WORTH HAVING (NOT ALL OF THEM ARE, IN OUR OPINION. ) NO NAMES OR OTHER MARKS SEEN. NOT EX-LIBRARY SEE PHOTOS IF AVAILABLE. 10 18 2009 HIST-122 TO HIST-1012 1240.
---
The Bobbsey Twins on Blueberry Island (Bobbsey Twins, No. 10) Hope, Laura Lee

Publisher: Grosset & Dunlap Date published: 2004 ISBN-13: 9780448437613 ISBN: 0448437619

Description: Fine; Collectible. NEAR FLAWLESS GROSSET & DUNLAP FIRST THUS PRINTING. NO NAMES OR MARKS SEEN. NOT EX-LIBRARY. GOOD INTERIOR AND SOLID COVER. COVER IS WHOLE WITH GOOD COLOR, SQUARE CORNER, NO STICKERS, AND GOOD LETTERING AND FINISH. SEE PHOTOS IF AVAILABLE. 5150 LIT-103 1. Read More

Double Negative (Penguin Crime Fiction) Carkeet, David

Binding: Paperback Publisher: Penguin Group Date published: 1982 ISBN-13: 9780140060706 ISBN: 0140060707

Description: Very good; Collectible. PENGUIN BOOKS PRINTING, 1982. Packed Carefully and Shipped Promptly by Highly Rated Seller. 07/2013 PB-136. Read More

Binding: Paperback Publisher: Pocket Books Date published: 2003 ISBN-13: 9780671036195 ISBN: 067103619X

Description: Very good; Collectible. VERY GOOD CONDITION. NO SUN-FADING OR RIPS OR TEARS. FIRST PRINTING WITH FULL 1-10 PRINT LINE HAS WHITE COVER WITH LAKE SCENE. NOT EX-LIBRARY STOCK OR A REMAINDER. NO NAMES OR MARKS ON WHITE PAGES. MINOR STORAGE FLAWS BUT STRONG COLLECTIBLE. Careful Packing and Prompt Shipping by Highly Rated Seller. Could be worse. Legendary Service and 30 DAY RETURN WITH NO HASSLE Policy. 02 04 2009 PB-169. Read More

Edition: Jove Mass-Market edition Binding: Mass Market Paperback Publisher: Berkley Books Date published: 2002 ISBN-13: 9780515133974 ISBN: 0515133973

Description: Very good; Collectible. SOFTCOVER JOVE EDITION PRINTING, DECEMBER, 2002 WITH A FULL 1-10 PRINT LINE. You can ask us anything. Packed Carefully and Shipped Promptly by Highly Rated Seller. 05 16 2014 PB-108. Read More

The Woman Next Door Delinsky, Barbara

Binding: Paperback Publisher: Pocket Books Date published: 2002 ISBN-13: 9780743411257 ISBN: 0743411250

Description: Very good; Collectible. SOFTCOVER FIRST POCKET BOOKS EDITION PRINTING, JULY, 2002 WITH A FULL 1-10 PRINT LINE. You can ask us anything. Packed Carefully and Shipped Promptly by Highly Rated Seller. 05 16 2014 PB-108. Read More

Binding: Paperback Publisher: Pocket Books Date published: 1999 ISBN-13: 9780671556037 ISBN: 0671556037

Description: Fine; Collectible. SOFTCOVER POCKET BOOKS APPARENT FIRST EDITION PRINTING, AUGUST, 1999 WITH A FULL 1-10 PRINT LINE. Single owner copy, not Ex-library or a Remainder copy. Bright COVER has no sun-fading on front or spine, no rips or tears, and is in NEW condition with NO wear corners. Spine is basically smooth and good binding. No names or marks on clean, white pages. AN EXCELLENT COPY. Packed Carefully and Shipped Promptly by Highly Rated Seller. 07/2013 PB-108. Read More

The Bride of Willow Creek Osborne, Maggie

Binding: Paperback Publisher: Ivy Books Date published: 2001 ISBN-13: 9780449005187 ISBN: 0449005186

Description: Very good; Collectible. SOFTCOVER BALLANTINE IVY BOOKS APPARENT FIRST EDITION PRINTING, OCTOBER, 2001 WITH A FULL 1-10 PRINT LINE. You can ask us anything. Packed Carefully and Shipped Promptly by Highly Rated Seller. 05 16 2014 PB-108. Read More

The Robots of Dawn (R. Daneel Olivaw, No. 3) Asimov, Isaac

Binding: Paperback Publisher: Del Rey Books Date published: 1994 ISBN-13: 9780345315717 ISBN: 0345315715

Description: Very good; Collectible. Stated First Ballentine Books Edition, November, 1984. Clean cover with no sun-fading and great color. Minor flaws. No names or marks. Not Ex-Library or a Remainder Copy. Careful Packing and Prompt Shipping by Highly Rated Seller. 10 26 2013 PB-110. Read More

Circle of Three: a Novel Gaffney, Patricia

Binding: Paperback Publisher: HarperTorch Date published: 2001 ISBN-13: 9780061098369 ISBN: 0061098361

Description: Very good; Collectible. SOFTCOVER HARPERTORCH PAPERBACK APPARENT FIRST EDITION PRINTING, JUNE, 2001 WITH A FULL 1-10 PRINT LINE. You can ask us anything. Packed Carefully and Shipped Promptly by Highly Rated Seller. 05 16 2014 PB-108. Read More
---