Search for books from Tacoma Book Center Advanced Search
Search 131 books from this seller
Spotlight book from Tacoma Book Center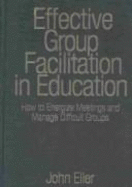 ISBN 155817656X. Fine condition copy with flat uncreased spine, clean and unmarked. Collector's grade copy. First printing. PR 20 1.
Featured books from Tacoma Book Center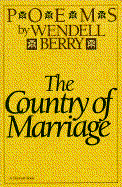 by
Wendell Berry (Author)
$22.00
ISBN 0156226979. Trade Paperback. Later Printing from 1975. Signed by the author with full name only on the title page. Otherwise book is a Tight sound unmarked copy in Very Good condition with slight spine fade.
by
Richard Bach (Author)
$75.00
ISBN. Hardback. First Printing as designated on the copyright page with a decending number line going down to the number 1. Personally inscribed to the previous owner on the back of the blue front free endpaper across to the adjacent white page, making for a two page spread with Richard Bachs full page personalized inscription and drawing. And then for some reason, if you flop the book over to the back, Richard Bach has done the another similar two page inscription mirroring the front ...
---
Binding: Hardcover Publisher: Cupples & Leon Date published: 1900

Description: ISBN. small Hardback. No Dustjacket. Bound in pictorial boards showing a gold cross on what looks like a branch of cherry blossoms. No date listed on the book but looks to be around 1800s, maybe early 1900s vintage. Small vintage previous owners inscription on the first page in, Otherwise a Tight sound unmarked copy in Good to Very Good condition. Book is comprised of one page with lyrics from the famous hymn in an illuminated manuscript style with a full page color illustration on the other ... Read More

Binding: Hardcover Publisher: Cupples & Leon Date published: 1900

Description: ISBN. small Hardback. No Dustjacket. Bound in pictorial boards showing a Saint Bernard looking over a fallen man in the snow. No date listed on the book but looks to be around 1800s, maybe early 1900s vintage. Small vintage previous owners inscription on the first page in, Otherwise a Tight sound unmarked copy in Good to Very Good condition. Book is comprised of one page with words from the famous poem in an illuminated manuscript style with a full page color illustration on the other side. Read More

Everything That Rises Must Converge

Binding: Paperback Publisher: Signet Books Date published: 1967

Description: ISBN. Mass Market Paperback First Printing from June 1967 as stated on the copyright page. Near Fine Condition with Slight browning to the edges of the pages. Tight bright attractive copy with no markings to the book. A collectors grade copy with flat spine and no creasing to the covers except for a very small dog ear crease to the bottom right corner of the front cover. Signet Book #T3177. Read More

Binding: Hardcover Publisher: The Viking Press; 1st Edition (October 21, 1974) Date published: 1974 ISBN-13: 9780670305698 ISBN: 0670305693

Description: ISBN 0670305693. Hardback. Second Printing of the 1974 First Edition as stated on the copyright page. Previous owners bookplate on the front free endpaper, Otherwise a Tight sound unmarked copy in Very Good condition. Dustjacket is in Very Good condition with slight edgewear. $7.95 original price is still present and unclipped on the front dustjacket flap. We have placed the dustjacket in a Brodart clear plastic protective cover and it looks much better than described. Read More

Binding: Hardcover Publisher: Charles Scribner's Sons; 1st Edition (April 4, 1998) Date published: 1998 ISBN-13: 9780684812243 ISBN: 068481224X

Description: ISBN 068481224X. Hardback. First Printing as designated on the copyright page with a decending number line going down to the number 1. Very Good to Near Fine condition in a Very Good to Near Fine condition dustjacket. Tight bright attractive copy with no markings to the book. $23.00 original price is still present and unclipped on the front dustjacket flap. We have placed the dustjacket in a Brodart clear plastic protective cover and it looks much better than described. Read More

Binding: Hardcover Publisher: The New Press; First Edition (May 1, 1995) Date published: 1995 ISBN-13: 9781565842861 ISBN: 1565842863

Description: ISBN 1565842863. Hardback. First Printing as designated on the copyright page with a decending number line going down to the number. Book is a tight sound unmarked copy in Very Good condition. Dustjacket is in Very Good to Near Fine condition, a bright clean dustjacket with no tears or chipping and just some slight edgewear. We have placed the dustjacket in a Brodart clear plastic protective cover and it looks much better than described. Read More

Binding: Hardcover Publisher: Soho Pr Inc; 1st Edition (September 1, 1991) Date published: 1991 ISBN-13: 9780939149551 ISBN: 0939149559

Description: ISBN 0939149559. Hardback. First Edition as stated on the copyright page. Very Good to Near Fine condition in a Very Good to Near Fine condition dustjacket. Tight bright attractive copy with no markings to the book. $ 19.95 original price is still present and unclipped on the front dustjacket flap. We have placed the dustjacket in a Brodart clear plastic protective cover and it looks much better than described. Read More

Binding: Hardcover Publisher: Random House; First Edition (January 1, 1947) Date published: 1947

Description: ISBN. B000AZ3AEI Hardback. Early reprint edition in the same size and format as the First Edition. Book is a tight sound unmarked copy in Very Good condition. Dustjacket is in Very Good condition with slight edgewear. We have placed the dustjacket in a Brodart clear plastic protective cover and it looks much better than described. Read More

Edition: Us edition Binding: Hardcover Publisher: Crown; First Edition (March 22, 1994) Date published: 1994 ISBN-13: 9780517598276 ISBN: 0517598272

Description: ISBN 0517598272. Hardback. First Printing as designated on the copyright page with a decending number line going down to the number 1. Book is in Near Fine Condition., a Tight bright attractive copy with no markings to the book. Dustjacket is in Near Fine condition, a Tight bright attractive dustjacket with no tears, creases or chipping, just the slightest edgewear. $ 23.00 original price is still present and unclipped on the front dustjacket flap. We have placed the dustjacket in a Brodart ... Read More
---