Search for books from Antiquariaat Schierenberg Advanced Search
Search 4,860 books from this seller
Spotlight book from Antiquariaat Schierenberg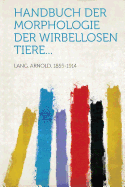 Very good. Vol. 4: Arthropoda. 3rd ed. Jena 1921. 755p., 646 figs. New red cloth. -library stamp on verso of title.
Featured books from Antiquariaat Schierenberg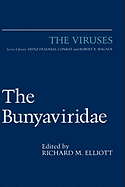 by
Elliott, R.M.
$118.21
Very good. New York, Plenum Press, 1996. XVII, 337pp. Hardcover wih dustjacket. Ex library copy with small mark on dustjacket and stamp on titlepage. Otherwise as new.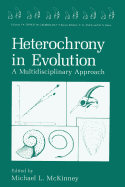 by
McKinney, M. (Ed. )
$79.26
Very good. New York, Topics in Geobiology, 1988. XVII, 348p., numerous figs and tabs. Cloth with dustjacket. -library stamps.
---
Biological Invasions in Europe and the Mediterranean Basin

Binding: Hardcover

Description: Very good. Kluwer, Dordrecht, 1990. 8vo. 463 pp. First edition hardcover in excellent condition. Ex-library copy, with sticker on spine and stamp on inside front cover. Read More

Biologia Centrali-Americana. Pisces

Binding: Hardcover

Description: Very good. London, Taylor & Francis, 1906-1908 [REPRINT Lochem, Junk, 1972]. 4to30.5 x 24.6 cm) 236 pp., 26 plates, two maps. Burgundy buckram with gilt title on the spine. Reprinted edition of 1972, also out of print now. A mint copy. Read More

Die Insekten. [Der Organismus Der Insekten. ]

Binding: Hardcover

Description: Very good. München, Oldenburg, 1877. Two parts in two, small 8vo. 1014 pp. and numerous woodcuts including a fine introductory one depicting a scene of insect hunting in the 19th century. Half calf. Ex libris, boards loose and part of spine lost. Contents fairly good, complete. Read More

Theoria Systematis Plantarum Accedit Familiarum Phanerogamanum in Series Naturales Dispositio,

Binding: Hardcover

Description: Very good. Secundum structurae normas et evolutionis gradus instituta in 2 vols. Lund, Gleerop, 1858. 500p., 2 ll. and 28 engravings with 28 ll. of explanatory text. Original wrs. and containing boards. -uncut. Stafleu and Cowan, 55. Read More

Anleitung Zu Wissenschaftlichen Beobachtungen Auf Reisen in Einzel-Abhandlungen in 2 Vols

Binding: Hardcover

Description: Very good. 2 ed. Berlin, Oppenheim, 1888. 1295p., 2 folded lithographed maps, num. woodcuts. Orig. cloth. Interesting monograph on scientific travel and exploration with contr. by Ascherson, Drude, von Richthofen, Schweinfurth a.o. Library stamp on tp's. Read More

Experiments and Observations Relating to Air and Water

Description: London, the Royal Society, 1785. 4to (27.7 x 21.8 cm) 31 pp. [p. 32 blank]. Disbound. A copy with the widest possible margins. Uncut. Extracted from the Society's Philosophical Transactions, volume 75, pp. 279-309. very slight fraying to corners, otherwise a very good, clean copy. Rare. Especially in this superior condition. Read More

Über Die Karbonbrachiopoden Spitzbergens Und Beeren Eilands

Description: Upsala, Regia Societatis Scientiarum Upsaliensis, 1914. 4to. 91 pp., 19 plates with explanatory text leaves. Printed wrapper. This worl, published in the academy's Nova Acta, contains descriptions of brachiopods from generally well-preserved faunas. Some new species are included. Uncut. Front wrapper missing, otherwise a very good clean copy. Read More

Die Pilze. Eine Anleitung Zur Kenntniss Derselben

Binding: Hardcover

Description: Leipzig, B. G. Teuber, 1877. Small 8vo (16.8 x 11.4 cm). lii, 323 pp. Later blind black cloth. Rather rare pocket book with an introduction to the fungi, and with clear determination keys. Small former owner's stamp, of the German ecologist and malacologist Herbert Ant (1933-2010) on the front flyleaf and title page, repair to one text page margin, otherwise a very good, clean copy. Read More

Researches Upon the Anatomy and Physiology of Respiration in the Chelonia

Description: Washington, DC, Smithsonian Institute, 1863. Large 4to (31.8 x 23.8 cm). Title page. viii, 42 pp., 8 text figures. Disbound. A detailed early study on the respiration in turtles. The paper was accepted in March 1863, but the authors added an appendix and both the original text and appendix were published in April 1863. A very good, clean copy. Read More
---