Posted June 27, 2015
Success is the ability to go from one failure to another with no loss of enthusiasm. Those words were spoken by Sir Winston Leonard Spencer-Churchill, otherwise known as Winston Churchill, one of the greatest wartime leaders of the 20th&nbsp....
---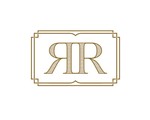 Raptis Rare Books, ABAA, ILAB
We specialize in Fine First Editions in Literature, Photography, Architecture, Economics, Children's Books, and landmark books in all fields.
Raptis Rare Books is an antiquarian book firm in Palm Beach, Florida founded by Matthew and Adrienne Raptis, which that specializes in fine first editions, signed books, and landmark books in all fields. We are proud members of the Antiquarian Booksellers Association of America (ABAA) and the International League of Antiquarian Booksellers (ILAB) and exhibit at major book fairs around the country. Please visit us at our gallery location at 226 Worth Avenue in Palm Beach, online at www.raptisrarebooks.com, or email us at [email protected] Phone: 561.508.3479
E-mail Raptis Rare Books, ABAA, ILAB
Overall Seller Rating:
Alibris seller since September 2010
---
Search for books from Raptis Rare Books, ABAA, ILAB Advanced Search
Search 5,715 books, 5 movies, and 150 music items from this seller
Spotlight book from Raptis Rare Books, ABAA, ILAB
Munich: Verlag Fred Jahn, 1989. First edition of one of the most revealing collections of the photographic work of Gerhard Richter. Folio, original cloth. Signed and dated in the year of publication on the half-title page, "Gerhard Richter 14.10.89." Fine in a fine dust jacket. "In Atlas, Richter not only reveals much of his life, and the basis for many of his paintings, but he also summarizes the concerns of many of the leading makers of artist's books from Ruscha and LeWitt to Boltanski and ...
Featured books from Raptis Rare Books, ABAA, ILAB
by
O'Neill, Eugene
$2,800.00
First edition of O'Neill's Pulitzer Prize-winning play. Octavo, original cloth. Presentation copy, inscribed by the playwright on the front free endpaper, "To Charles One of the Best Eugene O'Neill." In near fine condition. Rare and desirable signed and inscribed. Eugene O'Neill's first full-length work to be staged, Beyond the Horizon won the 1920 Pulitzer Prize for Drama. "Theater historians point to O'Neill's Beyond the Horizon, which debuted in 1920, as the first native American tragedy. ...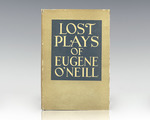 by
O'Neill, Eugene. Introduction By Lawrence Gellert
$50.00
First edition of this collection of the playwright's early plays, written as a young man. Octavo, original cloth. Near fine in a very good dust jacket. This volume adds richly to the American playwright's store-house of drama, particularly in the short one-act form, so popular in the era's progressive small theater movement. An introduction by Rockefeller grant recipient Lawrence Gellert brings the young O'Neill and his time into sharp focus with an exhaustive historical survey of the social ...
---
Binding: Hardcover Publisher: Harcourt Brace Jovanovich, Publishers, New York

Description: First American edition of Saramago's first book to be translated into English. Octavo, original cloth. Presentation copy, inscribed and dated by the author on the half-title page, "To Harold Jose Saramago 29.10.2008." Fine in a fine price-clipped dust jacket. Jacket art by Giotto. Translated from the Portuguese by Giovanni Pontiero. The New York Times Book Review has said that Baltasar and Blimunda "[m]uch reverberates in memory after reading this enchanting novel, but most of all the love ... Read More

Binding: Hardcover Publisher: Jonathan Cape & Harrison Smith, New York

Description: First edition of Faulkner's first collection of stories. Octavo, original cloth, pictorial endpapers, blue topstain. Near fine in a very good dust jacket. Jacket design by Arthur Hawkins. Appearing two years after The Sound and the Fury, Faulkner's These 13 was issued on September 13, 1931 while he was writing the novel Light in August. These 13 won early praise as a collection of stories that "are, for the most part, Faulkner novels in miniature, " with A Rose For Emily highlighted as "one of ... Read More

The Fine Art of Italian Cooking

Binding: Hardcover Publisher: Times Books, New York

Description: Early printing of the author's classic work. Octavo, original cloth. Presentation copy, lengthily inscribed and dated by the author on the front free endpaper. Fine in a fine dust jacket. Jacket design by Patricia Dunbar. The Fine Art of Italian Cooking is considered the definitive cookbook on Italian cuisine, and Giuliano Bugialli is one of the foremost teachers of that country's revered cooking techniques. Bugialli focuses on the extraordinary. range of Tuscan cooking and includes popular ... Read More

Binding: Hardcover Publisher: Doubleday, Page & Company, New York

Description: First American edition of the last complete novel by Joseph Conrad. Octavo, original cloth. Near fine in a very good dust jacket with light rubbing. The story takes place in the south of France, against the backdrop of the French Revolution, Napoleon's rise to power, and the French-English rivalry in the Mediterranean. Peyrol (a master-gunner in the French republican navy, pirate, and for nearly fifty years "rover of the outer seas") attempts to find refuge in an isolated farmhouse (Escampobar) ... Read More

Binding: Hardcover Publisher: Warner Books, New York

Description: First edition of this classic work. Octavo, original half cloth. Presentation copy, inscribed by the author on the half-title page in the year of publication, "James Best of Luck Marty 4/25/86." Fine in a fine dust jacket. Jacket design by Mike Stromberg. Jacket photograph by Bob Wolfson. Written with the editorial assistance of Morrie Goldfischer. Renowned financier Martin Zweig guides readers to smart investing in the 1990s stock market with proven strategies on how to make informed buy and ... Read More

The Works of Joseph Conrad: Signed Limited Edition [Including Almayer' S Folly; an Outcast of the Islands; the Nigger of the Narcissus; Heart of Darkness; Lord Jim; Nostromo; the Secret Agent; Under Western Eyes].

Binding: Hardcover Publisher: William Heinemann, London

Description: Signed limited edition of the complete works of Joseph Conrad, one, signed by Joseph Conrad on the limitation-page of Volume I. Octavo, 20 volumes, finely bound in three quarters morocco, gilt titles and tooling to the spine, raised bands, marbled endpapers, top edges gilt. One of 780 copies signed by Conrad. In near fine condition. A nice set. Joseph Conrad was a Polish-British writer regarded as one of the greatest novelists to write in the English language. He joined the British merchant ... Read More

Binding: Hardcover Publisher: Houghton Mifflin Company, Boston

Description: First edition, first state, of Chandler's fifth hard-boiled novel featuring his iconic private eye, Philip Marlowe. Octavo, original orange cloth. Fine in a very good price-clipped dust jacket. Dust jacket by Boris Artzybasheff. To Raymond Chandler, whose novels helped define the hard-boiled novel, crime stories "belong 'to a world gone wrong, ' but 'down these mean streets a man must go who is himself not mean" (Bruccoli & Layman). Novelist Robert Parker said: "I learned to write from Raymond ... Read More

Binding: Hardcover Publisher: Henry Holt & Company, New York

Description: Early printing of Robert Frost's first Pulitzer Prize-winning collection. Octavo, original cloth, woodcuts by J.J. Lankes. Signed and dated by the author on the front free endpaper, "Robert Frost 1930." In very good condition, small name to the half-title page. A nice example of one of Frost's most well-known works, one that includes, "Stopping by the Woods on a Snowy Evening." Robert Frost's collection of poems is a creative glance into quintessential rural New England life. The author spent ... Read More

Binding: Hardcover Publisher: Farrar, Straus and Cudahy, New York

Description: First edition of Malamud's second novel, which went on to win the Daroff Fiction Award from the Jewish Book Council of America and the Award of the National Institute of Arts and Letters. Octavo, original half cloth. Association copy, inscribed by the author on the front free endpaper, "To Susie and Paul dear friends, greetings! Bern Corvallis, Oregon January, 1958." The recipients, Suzanne and Paul Shrag were close friends of Malamud and brother of printmaker Karl Schrag. Near fine in a very ... Read More
---