pacaritambo books
Ancient Americas History, Children's Interactive & Pop-up Books, Native America, Children's Books, History Books.
E-mail pacaritambo books
Overall Seller Rating:
Alibris seller since October 2013
---
Search for books from pacaritambo books Advanced Search
Search 564 books from this seller
Spotlight book from pacaritambo books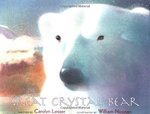 William Noonan. New in New jacket. Book CONDITION: NO PRIORITY PLEASE. UNREAD 1996 Harcourt Brace hardcover (pictorial boards) & dust jacket (in mylar cover), first edition, first printing. This is a magnificent book. The text is in the form of a "chant" almost-powerful and descriptive. The color illustrations by William Noonan accurately portray the seasons, trials of today's Polar Bears in a haunting manner. Problem: the back top DJ corner tip of the flap shows tiny edge wear-no bumped corner ...
Featured books from pacaritambo books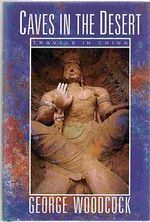 by
Woodcock, George
$23.69
B&W era photo section. New in New jacket. Book CONDITION: NEW 1988 Douglas & McIntyre hardcover (blue boards) & dust jacket, first edition, first printing. B&W era photo section. Fantastic archaeological/travel book off the beaten path of the Silk Road.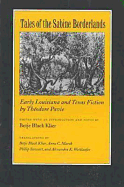 by
Pavie, Theodore
$5.69
New. Book Edited & Intro by Betje Black Klier. Translations by Klier, Anne Marsh, Philip Stewart & Alexandra Wettlaufer. Condition: NEW 1998 Texas A&M Press Trade Paperback, no printing given. B&W era illustrations & decorations. Content: [Pavie] might be called the 'Balzac of the Borderlands' today. Pavie's settings and plots, like Balzac's, are full of historical detail and cultural truths, although many of the characters are fictional. In 1830, eighteen-year-old Theodore Pavie traveled west ...
---
Lullaby of the Virgin of Guadalupe

Binding: Hardcover Publisher: Bright Sky Press, Texas Date published: 2002 ISBN-13: 9781931721073 ISBN: 1931721076

Description: Carlos Caban-beautiful color illustrations. New in New jacket. Book CONDITION: NEW 2002 Bright Sky Press (Austin) hardcover (pictorial boards) & DJ, assumed first printing. Sheet music of the Lullaby forms the decorated end pages. Beautiful color illustrations by Carlos Caban. CONTENT: Sleep, my little one, sleep; My precious, La Morenita says sleep; Let nothing disturb you and do not cry; I've come to sing you a lullaby. In December of 1531, an Aztec man--revered as a spiritual seeker of truth ... Read More

Binding: Softcover Publisher: Mulberry Date published: 1987 ISBN-13: 9780688099244 ISBN: 0688099246

Description: Color Illustrations. New. No Jacket Issued. Book Condition: UNREAD 1987 Mulberry soft cover, first printing. tiny edge wear. Great color illustrations. Content: The anecdotes associated with Texas' fabled cowboy hero burst from the pages in rapid succession, Kellogg's robust illustrations enlarging and enriching the choppy, energetic text that is seasoned with Texan expressions. In dramatizing Pecos Bill's life story, Kellogg also conveys a sense of place, of the rugged, expansive physical ... Read More

Hohokam: Prehistoric Cultures of the Southwest Series

Binding: Softcover Publisher: Southwest Parks & Monuments Assn. Date published: 1992 ISBN-13: 9781877856105 ISBN: 187785610X

Description: Beautiful color photos with map on back cover. New. Book Condition: NEW 1992 Southwest Parks and Monuments Assn. soft cover (stapled wraps), no printing given. Beautiful color photos with map on back cover. Content: Although the Hohokam are grouped with the Anasazi, they are technicall not considered Anasazi. They inhabited the Sonoran Desert, produced beautiful pottery, and gave us Casa Grande. Fascinating civilization. [1 copy available] Read More

Binding: Softcover Publisher: National Park Service Date published: 1998

Description: B&W maps and photos illustrate. Near Fine. Book Condition: Gently pre-read, If at all, 1961 National Park Service Handbook Series # 27 soft cover (stapled wraps), 40 pages. Content: The history and geology of Montezuma Castle in Arizona built by the amazing Sinagua peoples who were contemporaries of the Anasazi. Questions welcome. [1 copy available] Read More

The Mayas on the Rocks (Serie Mono-Gramas)

Binding: Softcover Publisher: Dante Produccion Editorial Dante, S.A., (Serie Mono-Gramas), Mexico Date published: 1987 ISBN-13: 9789687232638 ISBN: 9687232633

Description: B&W illustrations by the Author. Very Good. Book Condition: UNREAD, but not perfect, 1987 Dante Produccion Editorial Dante, S.A. soft cover, no printing given. Tiny edge wear with light tanning to page edges. Perused on the shelf. Pale tag removal shadow top front cover corner. Fun comic B&W illustrations by the Author. Content: Reviewer: "Written in a breezy, sarcastic tone, this adult cartoon book provides a solid introduction to an ancient and easily misunderstood civilization. Cavo ... Read More

The Great Hill Stations of Asia

Binding: Hardcover Publisher: Westview Press Date published: 1999 ISBN-13: 9780813333267 ISBN: 0813333261

Description: B&W photos. New in New jacket. Book Condition: NEW 1999 Westview Press hardcover & DJ (in mylar jacket), 3rd printing. A few B&W photos illustrate. A few B&W photos illustrate. Content: Upon arriving in India, the first English settlers found the humid, unforgiving climate almost unbearable. Malaria, cholera, and dysentery ravaged their beleaguered ranks, making the average life span for both men and women no more than 30 years. To escape these epidemics, they found refuge in the temperate ... Read More

The First Stargazers: an Introduction to the Origins of Astronomy

Edition: Illustrated Binding: Hardcover Publisher: Scribner's, New York Date published: 1982 ISBN-13: 9780684167992 ISBN: 0684167999

Description: B&W maps, charts, drawings and photos. New in Very Good jacket. Book Condition: NO PRIORITY ON THIS ITEM PLEASE. PLEASE READ-UNREAD, but not perfect, 1982 Scribner's hardcover and DJ (in mylar jacket), first printing. Problem is top DJ edge: edge wear with small nic spine top. Interior perfect. B&W photos, charts, & drawings illustrate Content: Around the world, from the moors of northern Europe to the jungles of south Asia to the deserts of the American Southwest, the scattered ruins of ... Read More

Binding: Hardcover Publisher: Walker Books, London Date published: 2008 ISBN-13: 9780763640125 ISBN: 0763640123

Description: Emma Chichester Clark. New in New jacket. Book CONDITION: NEW 2008 Walker Books hardcover (decorated boards & end pages) & DJ, first printing. The DJ has a "non-shedding" form of glitter decorating the house. Wonderful colorful illustrations by Emma Clark. CONTENT: Leaving the basic framework of the Grimm Brothers' tale intact, Morpurgo has altered details of the plot, creating a story in which strong familial bonds allow the innocent brother and sister to overcome evil. A happy, self ... Read More

The Children's Treasury of Classic Poetry

Edition: Reissue Binding: Softcover Publisher: Hermes House, London Date published: 2010 ISBN-13: 9780857231932 ISBN: 0857231936

Description: Cathie Shuttleworth color illustrations. New. Book CONDITION: NEW 2010 Hermes House large soft cover, no printing give, reissue. Wonderful soft, sweet color illustrations by Cathie Shuttleworth. CONTENT: The poems are divided into sections: Animals & Birds; Weather & Seasons, Bright & BEautiful, Dreams & Wonders, Songs of the Sea, Tales of Travel, Childhood, At the End of the Day, Love & Adventure, Songs & Balads, Boys & Girls, Magic & Mystery, Sights and Sounds, Music and Dancing, Sadness & ... Read More
---