Search for books from Basement Books Advanced Search
Search 4,502 books from this seller
Spotlight book from Basement Books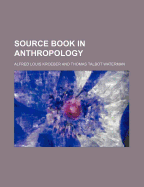 Very Good. No Jacket. First Ed., Second Printing stated. Hard cover 8vo-over 7¾"-9¾" tall in blk cloth / gilt spine titles. Very Good/No DJ. Cloth heavily rubbed, corners curled, front hinge cracking but book holding together well, missing front endpaper, sporadic underlining first 40 pages. 587pp inc. Bibliography; illustrated in b/w photos, charts, reproductions. Seminal work in the field and a must for every anthropologist.
Featured books from Basement Books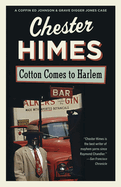 by
Himes, Chester
$4.80
Near Fine in Wraps jacket. 8vo-over 7¾"-9¾" tall. Soft cover 8vo-over 7¾"-9¾" tall in illustrated wraps. Near Fine w/ 1/4" scuff front panel (barely noticeable where it is placed). Further adventures of loveable cops Grave Digger and Coffin Ed busting bad guys in Harlem. 159pp.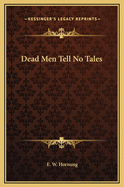 by
Hornung, E. W.
$7.70
Near Fine. No Jacket. First Edition, First Printing. Hard cover 12mo-over 6¾"-7¾" tall in olive green cloth with gilt title and dec, top edge gilt, vertical and bottom edges untrimmed. Near Fine/No Jacket. Cloth rubbed and soiled, spine sunned, corners curled; book square w/ firm binding, interior clean and totally unmarked. 276pp + ads. Mystery.
---
Edition: First US Edition Binding: Cloth Publisher: J.B. Lippincott, Philadelphia, PA Date published: 1954

Description: Very Good in Good jacket. 8vo-over 7¾"-9¾" tall. First Impression stated. HC 8vo in yellow cloth backed w/ black cloth. Very Good book in Good only jacket, now in clear protective cover. Mild slant, 2 pages scuffed, eliding several words, owner info front endpaper; jacket edgeworn, several large chips at spine tips and corners. Foreword by Lord Ismay. True account of Royal Navy's successful ploy to deceive the Nazis by planting faked invasion papers on a dead sailor. Basis for the 1956 film ... Read More

Binding: Hardcover Publisher: Charles Scribner's Sons, New York Date published: 1921

Description: Good. No Jacket. 8vo-over 7¾-9¾" tall. Reprint, illustrated edition. Hard cover 8vo-over 7¾-9¾" tall in brown cloth w/ bighorn sheep dec. Good only/ No Jacket. Front hinge cracked and completely exposed, name front pastedown; rear hinge good, white pages clean and unmarked. 310pp., illustrated in reproductions, musical scores, etc. Still a serviceable copy for the careful reader. Read More

New Mexico Santos: How to Name Them

Binding: Softcover Publisher: Museum of New Mexico Press, U.S. A Date published: 1986 ISBN-13: 9780890132845 ISBN: 0890132844

Description: Breese, Frances. Near Fine in Wraps jacket. 8vo-over 7¾-9¾" tall. First Ed, First Printing. Soft cover 8vo-over 7¾-9¾" tall in illustrated card stock stapled wraps, pub. International Folk Art Fdn. Near Fine. Bent bottom corner, else Fine; binding firm, square, interior clean and totally unmarked. Unpaginated, approx.1/4" thick. Portraits by Frances Breese of the major New Mexico Santos, together with a brief description of each. Book may not look like stock photo. Read More

The Christians as the Romans Saw Them

Edition: 1st Edition Binding: Softcover Publisher: Yale University Press, U.S. A Date published: 1986 ISBN-13: 9780300036275 ISBN: 0300036272

Description: Near Fine in Wraps jacket. Trade paperback. Scuffed rear cover at bar code, else About Fine; firm binding, interior unmarked. Read More

History of the Sciences in Greco Roman Antiquity

Binding: Hardcover Publisher: Biblo and Tannen, U.S. A Date published: 1963 ISBN-13: 9780819601285 ISBN: 0819601284

Description: Near Fine. No Jacket. 8vo-over 7¾-9¾" tall. First Edition, Second Printing. Hard cover 8vo-over 7¾-9¾" tall in green cloth. Near Fine/No DJ. Bottom corners curled, owner info front endpaper, else Fine and unmarked. viii, 245pp inc. Bibliography, Reference Works, Index; illustrated in 36 figure drawings, tables. Translated by Ruth Gheury de Bray. Read More

Revelations of an International Spy

Edition: First Edition Binding: Hardcover Publisher: Robert M. McBride, New York Date published: 1916

Description: Near Fine. No Jacket. 8vo-over 7¾-9¾" tall. First Edition. Hard cover 8vo-over 7¾-9¾" Tall in maroon cloth w/ gold titles. Cloth rubbed, tiny splits at spine tips, corners curled; book square, binding firm, interior clean and unmarked. The memoirs of Ignatius Timothy Trebitsch Lincoln, an adventurer and spy during the early part of the 20th century and World War I. 323pp., illustrated in holograph reproductions (one fold-out), frontis photo. Read More

Toxic Shock (a V. I. Warshawski Novel) [Signed]

Edition: First Edition, First Printing Binding: Mass Market Publisher: Penguin Books, New York Date published: 1990 ISBN-13: 9780140124095 ISBN: 0140124098

Description: Fine in Wraps jacket. Signed by Author(s) 16mo-over 5¾-6¾" tall. First Edition, First Printing, a Paperback Original. SIGNED BY AUTHOR on title page. Fine, no flaws. A V. I. Warshawski novel. 320pp. Uncommon signed. May not look like stock photo. Read More

Anatole France Himself, a Boswellian Record

Binding: Hardcover Publisher: Wm. H. Wise & Co, New York Date published: 1925

Description: Near Fine. No Jacket. 8vo-over 7¾-9¾" tall. Hard cover 8vo-over 7¾-9¾" tall in red boards w/paste-on label, backed in black cloth w/ label. Near Fine/No Jacket. Boards lightly rubbed and sunned, else book About Fine. 356pp, illustrated in frontis. photo. Read More

Binding: Cloth Publisher: Farrar & Rinehart, New York Date published: 1931

Description: Daugherty, James. Very Good. No Jacket. 8vo-over 7¾-9¾" tall. First printing of reprint edition w/ Introduction by Mark Van Doren and illustrated by James Daugherty. Hard cover 8vo-over 7¾"-9¾" tall in brown cloth w/ gilt horse/Indian rider dec. Very Good/ No DJ. Spine slant, cloth sunned esp. spine; hinges still good, interior clean and unmarked. xiii, 385pp, well-illustrated in b/w chapter head and tail-piece drawings. Read More
---