Search for books from Libro Co. Italia srl Advanced Search
Search 176,835 books from this seller
Spotlight book from Libro Co. Italia srl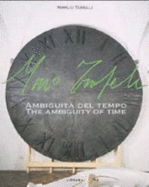 Fine. Con un saggio di Enrico Crispolti. Testo Italiano e Inglese. Livorno, 2000; ril. in tela, pp. 208, 60 ill. b/n, 232 ill. col., cm 24x30. (Cataloghi).
Featured books from Libro Co. Italia srl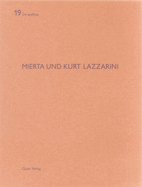 $41.53
Fine. Edited by Heinz Wirz. Translation by Gillian Morris. Photos by Ralph Feiner, Dario Cantoni, Annabelle Breitenbach and Gregori Bezzola. English/German text. Luzern, 2007; paperback, pp. 80, 66 b/w plates, 19 b/w ill., 127 col. ill., cm 22, 5x29. (De aedibus. 19). In Engadin there is a thriving architecture scene, which includes the architectural couple Mierta und Kurt Lazzarini. They have already made a significant contribution to the lively architectural culture with several school-, ...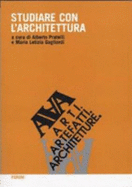 $35.82
Fine. A cura di A. Pratelli, M. L. Gagliardi. Udine, 2007; br., pp. 312, cm 17x24. Questa antologia offre una panoramica degli ultimi argomenti trattati nell'ambito dei seminari organizzati dal Corso di studi in Architettura dell'Università di Udine. Durante questi incontri, con docenti di diverse università italiane, cultori della materia e professionisti del settore, gli studenti hanno avuto la possibilità di approfondire le varie tematiche dell'architettura: dall'uso dei media nella ...
---
Académie D'Architecture. Catalogue Des Collections. Volume 2: 1890-1970

Language: French Publisher: La Bibliothèque des Arts Date published: 2001 ISBN-13: 9782884530491 ISBN: 2884530495

Description: Fine. French text. Lausanne, 2001; clothbound, pp. 448, 194 b/w ill., 48 col. ill., cm 25x30. Après le premier volume, portant sur sa belle collection de dessins du XIXè siècle, l'Académie d'architecture publie le second volume du catalogue qui rend compte d'une partie de ses très intéressants fonds de dessins, photographies et archives du XXè siècle. Allant du début du siècle jusqu'aux années soixante-dix mais sensiblement enraciné dans les années vingt et trente, ce second volume rassemble ... Read More

Language: Italian Publisher: L'Erma di Bretschneider Date published: 1992 ISBN-13: 9788870627794 ISBN: 8870627799

Description: Fine. Roma, 1992; ril. in tela in cofanetto, pp. 254, ill. col., cm 23x29, 5. Read More

Missioni Archeologiche Italiane. La Ricerca Archeologica, Antropologica, Etnologica

Language: Italian Binding: Paperback Publisher: L'Erma di Bretschneider Date published: 1997 ISBN-13: 9788882650025 ISBN: 8882650022

Description: Fine. Roma, 1997; br., pp. 368, 310 ill. col., cm 24, 5x28. Read More

Construction and Design Manual. Architectural Renderings

Binding: Hardcover Publisher: DOM Publishers Date published: 2009 ISBN-13: 9783938666630 ISBN: 3938666633

Description: Fine. English Text. Berlin, 2009; hardback, pp. 470, col. ill. and plates, cm 23x28, 5. The rendering is the most potent means of communicating an architectural design. It provides a complete image of a building in its planned setting. Unlike a physical or computer model, an elevation or plan, it speaks in a direct and accessible visual language that will enable any viewer to immediately picture the architect's vision. The potency of the rendering is clearly understood by architects and ... Read More

Il Teatro Romano Di Fiesole. Corpus Delle Sculture

Language: Italian Publisher: L'Erma di Bretschneider Date published: 1986 ISBN-13: 9788870625912 ISBN: 8870625915

Description: Good. Roma, 1986; br., pp. 122. (Studia archaeologica. 40). Read More

Gli Scavi Dell'Oppidum Preromano Di Genova

Language: Italian Publisher: L'Erma di Bretschneider Date published: 1987 ISBN-13: 9788870626216 ISBN: 8870626210

Description: Fine. Roma, 1987; br., pp. 390, cm 17x24. (Studia archaeologica. 48). Read More

L'Industria in Montagna. Uomini E Donne Al Lavoro Negli Stabilimenti Della Società Metallurgica Italiana

Publisher: Casa Editrice Leo S. Olschki Date published: 2004 ISBN-13: 9788822253286 ISBN: 8822253280

Description: Fine. Firenze, 2004; br., pp. 486, ill. (Biblioteca Storia Tosc. Mod. E Contemp. 52). Il volume ricostruisce le vicende delle lavoratrici e dei lavoratori impiegati negli impianti della Società Metallurgica italiana, azienda controllata dalla famiglia Orlando, sull'Appennino toscano, tra gli inizi del '900 e il secondo conflitto mondiale. La narrazione, pur presentando una sintesi delle vicende dell'azienda SMI, e una sommaria ricostruzione dei processi tecnologici praticati negli stabilimenti ... Read More

Frequentare Le Figure. Passaggi Di Architettura

Binding: Paperback Publisher: Officina Edizioni Date published: 2004 ISBN-13: 9788887570663 ISBN: 8887570663

Description: Fine. Roma, 2004; br., pp. 126, ill., cm 21, 5x22. Seminari e mostre monografiche degli ultimi dieci anni (da Wright a Mies al MoMa, Le Corbusier a Chandigarh, Barragan al Vitra) hanno riaperto il dibattito sui maestri del Movimento Moderno. Le architetture di maggior successo internazionale sembrano invece riconducibili genericamente al Decostruzionismo; accanto si mantiene significativa più che la rivisitazione, la dimensione culturale del Minimalismo. L'autore, da una postazione di ... Read More

Linee Guida Per Una Progettazione Sostenibile

Binding: Paperback Publisher: Officina Edizioni Date published: 2003 ISBN-13: 9788887570571 ISBN: 8887570574

Description: Fine. Roma, 2003; br., pp. 172, ill., cm 17x24. (Architects. Themes). Il servizio alla progettazione sostenibile ALCAb parte dalla constatazione che per ogni tipo di scopo, di fronte alla portata dei cambiamenti è insufficiente porsi l'obiettivo di aggiornare le conoscenze. Nel caso delle cooperative lombarde la sollecitazione creativa è indirizzata a comprendere i nuovi bisogni e desideri di abitazione da parte di cittadini che non fanno più riferimento alle storiche classi sociali ma a un ... Read More
---