Search for books from Intl_Book_Project Advanced Search
Search 1,505 books from this seller
Spotlight book from Intl_Book_Project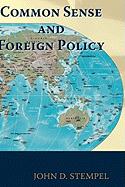 Very Good. Inscribed by author! Very minor shelf wear. 100% of the proceeds go towards supporting the International Book Project's mission of sending books to the developing world.
Featured books from Intl_Book_Project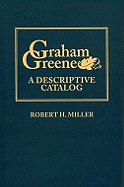 by
Miller, Robert Henry
$21.99
Good. Hardback, no dust jacket. Previous owner's name inscribed on inside from cover in pen. No other markings. Cover and spine have some sunning, but no wear. All proceeds fund International Book Project's efforts to promote literacy worldwide.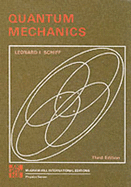 by
Schiff, Leonard
$29.99
Fair. Former library, though library stickers have been removed. Few markings inside. Cover worn. Tiny holes on second title fly.
---
Binding: Hardcover Publisher: J.B. Lippincott Company Date published: 1891-01-01

Description: Fair. Cover worn, but completely legible. Spine is a bit worn at top and bottom. Tear 1.4 inches on front free fly. Illustration page before poem XIX has permanent marker or some kind of dark in (3 small markings) and is not obtrusive to the illustration. A bit of smudging througout. Pages browning. All proceeds fund International Book Project's efforts to promote literacy worldwide. Read More

Annual Review of Astronomy and Astrophysics-Volume 34, 1996 Contributing Authors: Rafael Bachiller-Rainer Beck-Giovanni F. Bignami-Michael Bolte-Axel Brandenburg-Patrizia a. Caraveo, and Others

Binding: Hardcover Publisher: ANNUAL REVIEWS INC Date published: 1996-01-01

Description: Good. Some sunning to cover. No markings inside. All proceeds fund International Book Project's efforts to promote literacy worldwide. Read More

History of Franklin County, Ky

Binding: Hardcover Publisher: Unigraphic, Evansville, IN Date published: 1974-01-01

Description: Good. No markings inside. Reprint of the 1912 version. Pages yellowed at edges. No jacket. Read More

Binding: Hardcover Publisher: Counterpoint Date published: 2008-09-01 ISBN-13: 9781582434308 ISBN: 1582434301

Description: Fair. Inscribed by author. Dustjacket has wear (looks like notes were written on top of it, leaving impressions). Dustjacket is price-clipped. All proceeds fund International Book Project's efforts to promote literacy worldwide. Read More

Wit and Wisdom: a Time to Laugh, Cry, Love and Share

Binding: Paperback Publisher: iUniverse Date published: 2008-07-23 ISBN-13: 9780595521999 ISBN: 0595521991

Description: Very Good. Signed by author on front title fly to no one in particular. No other markings inside. Read More

Forensic Psychology: the Use of Behavioral Science in Civil and Criminal Justice

Edition: 2nd edition Binding: Paperback Publisher: Custom Publishing Date published: 2007-12-01 ISBN-13: 9781426630644 ISBN: 1426630646

Description: Very Good. In very good condition, only with some shelf wear around the cover. Ships fast! All proceeds fund International Book Project's efforts to promote literacy worldwide. Read More

History of American Politics (Handbooks for Students and General Readers)

Binding: Hardcover Publisher: Holt Date published: 1890-01-01

Description: Good. Hardcover. Cover shows slight marks and wear. A few, blue and white scuffs on outside binding. Inscription inside cover for former owner; 1895. Pages are crisp and unmarked. Great addition to any collection. Priced to move! 100% of all book sales go towards furthering the International Book Project's mission of promoting literacy in the developing world. Read More

Three Vassar Girls in France: a Story of the Siege of Paris

Binding: Hardcover Publisher: Estes and Lauriat Date published: 1888-01-01

Description: Fair. Please Contact Seller for Pictures! No dust jacket, bound in pictorial boards with gold gilt lettering and design. Slight binding damage on upper spine. Slight spine fade, and Small Previous owners name on the first page in and next page in, otherwise a Tight sound unmarked copy in Very Good condition. Tight bright attractive copy with a beautiful front cover and with no other markings to the book.100% of book sales proceeds go towards furthering the International Book Project's mission ... Read More

The Economic Importance of Insects

Edition: 1997 edition Abridged Binding: Hardcover Publisher: Springer Date published: 1996-12-31 ISBN-13: 9780412498008 ISBN: 0412498006

Description: Very Good. This book is practically untouched. Pages are crisp and clear, no writing or highlighting. Pages aren't worn by time. Cover is bright, clear, and only a few small smudges from rubbing. Ships quickly! 100% of book sales go towards furthering the Intentional Book Project's mission of promoting literacy in the developing world. Read More
---