Search for books from Enterprise Books Advanced Search
Search 8,833 books from this seller
Spotlight book from Enterprise Books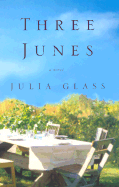 New in New dust jacket. 0375421440. Book and DJ New. NO notes, names or ANY markings. New DJ not price clipped ($25); A mint 1st printing of author's 1st book. NO promotion stickers to DJ, printed or otherwise.; 353 pages; NO 'blurb' sticker at DJ. Mint copy.
Featured books from Enterprise Books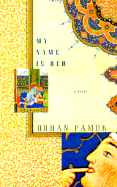 by
Pamuk, Orhan (Signed) Trans. Erdag Goknar
$35.00
Fine+ in Fine dust jacket. 0375406956. Book and DJ Fine with no other names, notes, or ANY markings. DJ price clipped with some scratches to rear of DJ else Very Fine.; Inscribed to Mary and signed by Orhan Pamuk at the title page.; 417 pages; Signed by Author.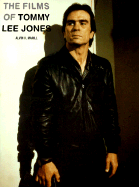 by
Marill, Alvin
$22.00
As New. 0806519525. Book As New with minor dog ear at a REAR corner else New. No notes or names.; 4to; 207 pages.
---
Edition: First Edition; Fifteenth Printing Binding: Lg trade pb, photos, film clips Publisher: Citadel Press Date published: 1977 ISBN-13: 9780806507231 ISBN: 0806507233

Description: Fine+ 0806507233. Square, tight and Clean. No notes, names or ANY markings. Front cover with a dog ear corner else very Fine.; 208 pages. Read More

Satyricon Usa (a Journey Across the New Sexual Frontier)

Edition: First Edition; First Printing Binding: Hardcover Publisher: Scribner Date published: 1999 ISBN-13: 9780684839516 ISBN: 0684839512

Description: As New in As New dust jacket. 0684839512. Book and DJ New. NO notes. No names or markings of ANY kind. DJ Not price clipped ($22); 256 pages. Read More

The Lively Arts: Gilbert Seldes and Cultural Criticism in the U.S.

Edition: First Edition; First Printing Binding: Hardcover, illus Publisher: Oxford Date published: 1996 ISBN-13: 9780195098686 ISBN: 0195098684

Description: As New in As New dust jacket. 0195098684. Book and As DJ New. NO notes. No names or ANY markings. DJ not price clipped ($35); Book ships in a box, USA; 495 pages. Read More

The Game That Was: the George Brace Baseball Photo Collection

Edition: First Edition; First Printing Binding: Large HB, photos Publisher: Contemporary Books, Chicago Date published: 1996 ISBN-13: 9780809232000 ISBN: 0809232006

Description: As New in As New dust jacket. 0809232006. Book and DJ As New. No names or ANY markings. DJ not price clipped ($35); Book ships in a box, USA.; Small 4to; 246 pages. Read More

Edward Hopper: an Intimate Biography

Edition: First Edition; First Printing Binding: Hardcover, illus. Publisher: Random House Date published: 1995 ISBN-13: 9780394546643 ISBN: 0394546644

Description: New in New dust jacket. 0394546644. Book and DJ New. NO notes. No markings of ANY kind. NOT remaindered. New DJ not price clipped ($35); A mint 1st printing. Ships in a box, USA.; 678 pages. Read More

Orson Welles: the Road to Xanadu

Edition: First American Edition; First Printing Binding: Hardcover, illus. Publisher: Viking Date published: 1996 ISBN-13: 9780670867226 ISBN: 0670867225

Description: New in New dust jacket. 0670867225. Book and DJ New. NO notes or names. NOT remaindered. New DJ not price clipped ($32.95); Book ships in a box, USA.; 640 pages. Read More

All God's Children: the Bosket Family and the American Tradition of Violence

Edition: First Edition; First Printing Binding: Hardcover, illus Publisher: Knopf Date published: 1995 ISBN-13: 9780394582863 ISBN: 0394582861

Description: New in New dust jacket. 0394582861. Book and DJ New. MO markings. Not remaindered. New DJ priced ($27.50); 389 pages. Read More

Edition: First Edition; First Printing Binding: Hardcover Publisher: Atlantic Monthly Press Date published: 2000 ISBN-13: 9780871137654 ISBN: 0871137658

Description: As New in As New dust jacket. 0871137658. Book and DJ New. No notes, markings or other names. DJ not price clipped ($25).; 542 pages; Signed by author Lent at title page. Not inscribed. A mint copy.; Signed by Author. Read More

Stepping Stones: the Making of Our Home World

Edition: First Edition; First Printing Binding: Hardcover, illus Publisher: Oxford U. Press Date published: 1999 ISBN-13: 9780198502715 ISBN: 0198502710

Description: As New in As New dust jacket. 0198502710. Book and DJ As New. NO notes or ANY markings. Unclipped, unpriced DJ; 409 pages. Read More
---