Search for books from John Woodward Advanced Search
Search 4,641 books, 109 movies, and 135 music items from this seller
Spotlight book from John Woodward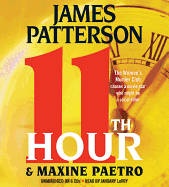 Like New. Free Upgrade to Expedited 1st Class shipping for standard cost. Excellent CD: Faint scratches or very light scratching; Excellent; CD CASE: May have light scuffing. Some CD's may have Publisher's overstock UPC hole-punch or hinge hole. All CDs tested, All CDs guaranteed. Most 1st Class arrives 2-5 business days. Most intl. arrives 4-9 business days. Choose Expedited for faster delivery.
Featured books from John Woodward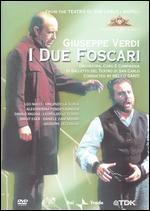 $999.94
New. NEW, factory sealed.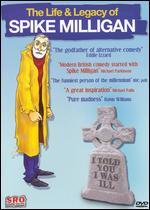 Life & Legacy Of Spike Milligan
$9.11
New. NEW, factory sealed.
---
Format: DVD Studio: Miramax Date: 2003-07-01 UPC: 717951005236

Description: New. NEW, factory sealed. Read More

Format: DVD Studio: Vision Video Date: 2015-11-10 UPC: 727985016672

Description: New. NEW, factory sealed. Read More

Format: DVD Studio: Innotrac-NBC Universal Date: 2004 UPC: 025192395727

Description: Like New. Free Upgrade to Expedited 1st Class shipping for standard cost. DVD: No scratches, Excellent condition, DVD CASE and ARTWORK: Excellent. Inserts NOT included. ALL DVD's GUARANTEED. Most 1st Class arrives 2-6 business days. Most intl. arrives 4-10 business days. All purchases guaranteed. Read More

Mamma Mia! the Movie (Full Screen)

Format: DVD Studio: Universal Pictures Home Entertainment Date: 2012-09-25 UPC: 025195056632

Description: Like New. Free Upgrade to Expedited 1st Class shipping for standard cost. DVD: No scratches, Excellent condition, DVD CASE and ARTWORK: Excellent. Inserts NOT included. ALL DVD's GUARANTEED. Most 1st Class arrives 2-6 business days. Most intl. arrives 4-10 business days. All purchases guaranteed. Read More

Format: DVD UPC: 097363238423

Description: Like New. Free Upgrade to Expedited 1st Class shipping for standard cost. DVD: No scratches, Excellent condition, DVD CASE and ARTWORK: Excellent. Inserts NOT included. ALL DVD's GUARANTEED. Most 1st Class arrives 2-6 business days. Most intl. arrives 4-10 business days. All purchases guaranteed. Read More

Format: DVD Studio: Sony Pictures Date: 1998-01-20 UPC: 043396825192

Description: Like New. Free Upgrade to Expedited 1st Class shipping for standard cost. DVD: No scratches, Excellent condition, DVD CASE and ARTWORK: Excellent. Inserts NOT included. ALL DVD's GUARANTEED. Most 1st Class arrives 2-6 business days. Most intl. arrives 4-10 business days. All purchases guaranteed. Read More

Format: DVD Studio: Walt Disney Video Date: 2001-05-01 UPC: 786936144413

Description: Like New. Free Upgrade to Expedited 1st Class shipping for standard cost. DVD: No scratches, Excellent condition, DVD CASE and ARTWORK: Excellent. Inserts NOT included. ALL DVD's GUARANTEED. Most 1st Class arrives 2-6 business days. Most intl. arrives 4-10 business days. All purchases guaranteed. Read More

Format: DVD Studio: Alchemy / Millennium Date: 2012-04-17 UPC: 687797121592

Description: Like New. Free Upgrade to Expedited 1st Class shipping for standard cost. DVD: No scratches, Excellent condition, DVD CASE and ARTWORK: Excellent. Inserts NOT included. ALL DVD's GUARANTEED. Most 1st Class arrives 2-6 business days. Most intl. arrives 4-10 business days. All purchases guaranteed. Read More

Format: DVD Studio: Lightyear Video Date: 2008-08-12 UPC: 883929022601

Description: Like New. Free Upgrade to Expedited 1st Class shipping for standard cost. DVD: No scratches, Excellent condition, DVD CASE and ARTWORK: Excellent. Inserts NOT included. ALL DVD's GUARANTEED. Most 1st Class arrives 2-6 business days. Most intl. arrives 4-10 business days. All purchases guaranteed. Read More
---