Search for books from Discover Books Advanced Search
Search 3,259,484 books and 5 movies from this seller
Spotlight book from Discover Books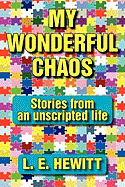 Good. All pages and cover are intact. Possible slightly loose binding, minor highlighting and marginalia, cocked spine or torn dust jacket. Maybe an ex-library copy and not include the accompanying CDs, access codes or other supplemental materials.
Featured books from Discover Books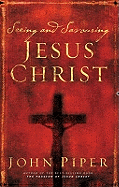 by
Piper-John
$1.45
Very good. Shows some signs of wear from usage. Is no longer bright/shinny. Edge wear from storage and shelving.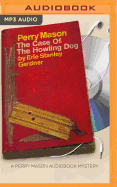 by
Erle Stanley Gardner
$4.75
Fair. Noticeably used book. Text is legible but may be soiled and have binding defects. Heavy wear to covers and pages contain marginal notes, underlining, and or highlighting. Possible ex library copy, with all the markings/stickers of that library. Accessories such as CD, codes, toys, and dust jackets may not be included.
---
Binding: Library Binding Publisher: Core Library Date published: 2013-09-01 ISBN-13: 9781617839313 ISBN: 1617839310

Description: Good. All pages and cover are intact. Possible slightly loose binding, minor highlighting and marginalia, cocked spine or torn dust jacket. Maybe an ex-library copy and not include the accompanying CDs, access codes or other supplemental materials. Read More

Refugees (American Mosaic: Immigration Today)

Binding: Library Binding Publisher: PowerKids Press Date published: 2014-08-01 ISBN-13: 9781477767412 ISBN: 147776741X

Description: Good. All pages and cover are intact. Possible slightly loose binding, minor highlighting and marginalia, cocked spine or torn dust jacket. Maybe an ex-library copy and not include the accompanying CDs, access codes or other supplemental materials. Read More

National Geographic Investigates: Ancient India: Archaelogy Unlocks the Secrets of India's Past

Binding: Library Binding Publisher: National Geographic Children's Books Date published: 2007-08-14 ISBN-13: 9781426300714 ISBN: 1426300719

Description: Very good. Shows some signs of wear from usage. Is no longer bright/shinny. Edge wear from storage and shelving. Read More

Binding: Paperback Publisher: Downtown Press Date published: 2007-10-09 ISBN-13: 9781416550686 ISBN: 1416550682

Description: Good. All pages and cover are intact. Possible slightly loose binding, minor highlighting and marginalia, cocked spine or torn dust jacket. Maybe an ex-library copy and not include the accompanying CDs, access codes or other supplemental materials. Read More

A Grand New Day: a Year of Daily Inspiration and Encouragement (Women of Faith (Thomas Nelson))

Binding: Hardcover Publisher: Thomas Nelson Inc Date published: 2008-10-07 ISBN-13: 9781400202300 ISBN: 1400202302

Description: Good. All pages and cover are intact. Possible slightly loose binding, minor highlighting and marginalia, cocked spine or torn dust jacket. Maybe an ex-library copy and not include the accompanying CDs, access codes or other supplemental materials. Read More

Your Child's Strengths: Discover Them, Develop Them, Use Them

Binding: Hardcover Publisher: Viking Date published: 2008-02-28 ISBN-13: 9780670018765 ISBN: 0670018767

Description: Good. All pages and cover are intact. Possible slightly loose binding, minor highlighting and marginalia, cocked spine or torn dust jacket. Maybe an ex-library copy and not include the accompanying CDs, access codes or other supplemental materials. Read More

Friendship Hardship (Discovery Girls' Fab Girls Guides)

Binding: Paperback Publisher: Discovery Girls Inc Date published: 2007-10-26 ISBN-13: 9781934766002 ISBN: 1934766003

Description: Good. All pages and cover are intact. Possible slightly loose binding, minor highlighting and marginalia, cocked spine or torn dust jacket. Maybe an ex-library copy and not include the accompanying CDs, access codes or other supplemental materials. Read More

Revolting Youth: the Further Journals of Nick Twisp (Youth in Revolt)

Binding: Paperback Publisher: Broadway Books Date published: 2009-11-17 ISBN-13: 9780767932349 ISBN: 076793234X

Description: Good. All pages and cover are intact. Possible slightly loose binding, minor highlighting and marginalia, cocked spine or torn dust jacket. Maybe an ex-library copy and not include the accompanying CDs, access codes or other supplemental materials. Read More

Binding: Unknown Binding Publisher: Doubleday Date published: 2005-01-01 ISBN-13: 9780739458440 ISBN: 0739458442

Description: Good. All pages and cover are intact. Possible slightly loose binding, minor highlighting and marginalia, cocked spine or torn dust jacket. Maybe an ex-library copy and not include the accompanying CDs, access codes or other supplemental materials. Read More
---