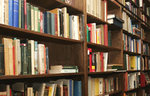 Dailey Ranch Books
Dailey Ranch Books sells New & Used K12 & College Textbooks; Educational Resources, Supplements, Book Bundle Kits, & Reference Materials in exceptional condition at key price points between 30% & 90% off publisher prices! Trade books/novels & classics occasionally available. Check for NEW listings weekly!
E-mail Dailey Ranch Books
Overall Seller Rating:
Alibris seller since June 2017
---
Search for books from Dailey Ranch Books Advanced Search
Search 10,907 books and 2 movies from this seller
Spotlight book from Dailey Ranch Books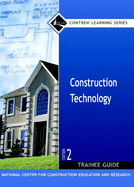 Fine. USED Hardcover-This book may or may not have all of the characteristics listed below as to its condition due to use and shelf life: Cover scuff/scratches/indents, bent/exposed corners and edges, pencil/pen markings on white page edges of book and inside, wrinkled pages or contain a school ID name or number or sticker/stamp on or inside the book……otherwise this book has little to no highlighting and is in great condition. bb10a.
Featured books from Dailey Ranch Books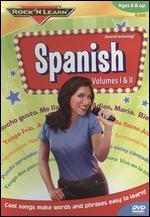 $5.70
Good. Listed as good condition due to library markings and stickers on cardboard Edge and front of tape. Cover has Minimal wear from shelf and light use and no tears, Tape is clean no wear to tape.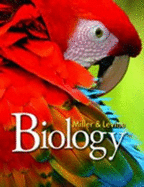 by
Kenneth R. Miller And Joseph S. Levine
$12.70
Very good. USED VERY GOOD Hardcover. This book has cover scuff/scratches/indents and bumped corner and a few wrinkled/folded pages. It has school and/or library name blacked out with marker or white blackout sticker on page edges, cover and inside.
---
Chinye: a West African Folk Tale (Picture Puffins) Onyefulu, Obi

Binding: Paperback Publisher: Puffin Books Date published: 1996 ISBN-13: 9780140557602 ISBN: 0140557601

Description: Fine. Read More

Britannica Student Encyclopedia Encyclopaedia Britannica, Inc

Binding: Hardcover Publisher: Encyclopaedia Britannica Date published: 2007 ISBN-13: 9781593393007 ISBN: 1593393008

Description: Good. USED GOOD Britannica Student Encyclopedia 16 Volume Set. Former Library Hardcover set. The volumes have normal library markings including card holder/reference sticker and library call number on spine. Some cover scuff/indents on covers with some bumped corner and edge wear showing cardboard, folded or wrinkled pages. Has school and/or library name blacked out with marker or white blackout sticker on page edges, cover and inside. Reinforced with library tape on some inside pages. Read More

Binding: Hardcover Publisher: Pearson Scott Foresman Date published: 2009 ISBN-13: 9780328489749 ISBN: 0328489743

Description: Very good. USED Hardcover Multiple copies available This book may or may not have all of the characteristics listed below as to its condition due to use and shelf life: cover scuff/scratches/indents, pencil/pen markings on white page edges of book and inside, bumbed corners or cardboard showing on corners or edges and binding, contain a school ID number or sticker on or inside the book-otherwise this book is tightly bound with little to no highlighting, in Great CONDITION and ready to use! ! ... Read More

Binding: Jan 23, 1976 Publisher: Penguin Adult Hc/Tr Date published: 1976 ISBN-13: 9780399116209 ISBN: 0399116206

Description: Good. USED Good Former Library book Hardcover in Dust Jacket. Dust Jacket in Mylar cover. It has normal library markings including card holder/reference sticker and library call number on spine. Some cover scuff/indents on cover, folded or wrinkled pages. Has school and/or library name blacked out with marker or white blackout sticker on page edges, cover and inside. Read More

South-Western Accounting for Quickbooks Pro 2004

Binding: Jul 23, 2004 Publisher: South Western Educational Publishing Date published: 2004 ISBN-13: 9780538439947 ISBN: 0538439947

Description: Fine. Read More

Fugitives: Escape From Furnace 4

Binding: Paperback Publisher: Square Fish Date published: 2012 ISBN-13: 9781250003393 ISBN: 1250003393

Description: Reader copy. USED ACCEPTABLE Former Library book Paperback. It has normal library markings including card holder/reference sticker and library call number on spine. Minor tears to edge of a few pages. Folds and wrinkles and creases to the cover and some inside pages. Cover scuff bent corners, indentations and edges showing wear. Has school and/or library name blacked out with marker on white page edges, cover and/or inside or outside of book and with white black out stickers. Read More

The Devil in the Belfry (Seedling Book)

Edition: Unabridged Binding: May 01, 1973 Publisher: Lerner Group, the Date published: 1974 ISBN-13: 9780822502814 ISBN: 082250281X

Description: Good. USED Good Former Library Hardcover book with dust jacket. Dust jacket is in GOOD condition with some scuff/indents. It has normal library markings including card holder/reference sticker and library call number on spine. Has school and/or library name blacked out with marker and/or white blackout label on white page edges, cover and inside. Some folded or wrinkled pages. Reinforced with library tape inside cover. Read More

The Fire at Mary Anne's House (Baby-Sitters Club) Martin, Ann M.

Binding: Paperback Publisher: Apple Date published: 1999 ISBN-13: 9780590503907 ISBN: 0590503901

Description: Very good. USED Very Good Paperback-Some cover scuff/scratches to cover of book, a bumped corner and a few folded pages inside. Read More

Native Americans of Arizona (Az) (Postcard History Series)

Binding: Paperback Publisher: Arcadia Publishing (SC) Date published: 2007 ISBN-13: 9780738548845 ISBN: 0738548847

Description: Good. USED Good Former Library Paperback book. It has normal library markings including card holder/reference sticker and library call number on spine. Has school and/or library name blacked out with marker/white blackout labels on page edges, cover and inside. Some cover scuff/indents and bent corners. Some folded/wrinkled pages. Reinforced with clear library tape on binding and inside covers. Read More
---