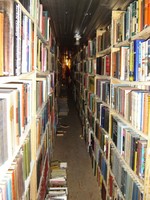 COMIC WORLD
BOX #21986, Steinbach, MB R5G 1B5 CAN
204-346-3674
Directions to COMIC WORLD
250,000 Mass Market PAPERBACKS / 60,000 Hardcover Books/ 250,000 MAGAZINES /1,300,000 COMICS/15,000 VHS Movies/ 5000 DVD's/ 100,000 Vinyl LP Records & 40,000 7" Singles /8,000 Music Cassette Tapes/ 20,000 POSTERS
>> Mail Order since 1971; We have IN STOCK; 250,000 Mass Market PAPERBACKS, ALL types, 1940-1990's/ 60,000 Hardcover Books, ALL subjects, from 1900-1990's /250,000 MAGAZINES, ALL types /1,300,000 COMICS, 1950's thru 2010 / 100,000 Vinyl LP Records & 40,000 7" Singles / 8,000 Music Cassette Tapes / 15,000 VHS Movies / 5000 DVD's/ 20,000 POSTERS / VIDEO GAMES; Atari, Coleco, Intellivision / OVER 25,000 DIFFERENT Satisfied Customers, with over 250,000 completed Orders! Mail Order Only, from our 8000 Square Foot Warehouse; (We have NO retail store); Experienced Mail Order Dealer
E-mail COMIC WORLD
Overall Seller Rating:
Alibris seller since August 2005
---
Search for books from COMIC WORLD Advanced Search
Search 21,001 books, 790 movies, and 7 music items from this seller
Spotlight book from COMIC WORLD Painted Cover Art! Very Good. Mass Market Paperback. 12mo-over 6¾"-7¾" tall. 189 pages. "Miranda planned her suicide as an escape from her now empty life and the guilt she felt for her little daughter's death, a guilt which no coroner could remove. Longing for oblivion, she spooned the bitter-tasting drug, but was interrupted by the sound of tyres screeching on the clifftop road, followed by the frightened scream of a child. With burning memories of Sally's death she could not resist the call ...
Featured books from COMIC WORLD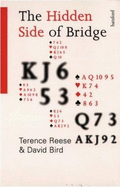 by
Reese, Terence & Bird, David
$10.00
Playing Card Image on Cover. Very Good. Trade Paperback. 8vo-over 7¾"-9¾" tall. 136 Pages;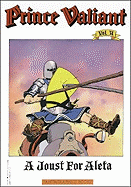 by
Foster, Harold R.
$18.90
Hal Foster Illustrator. As New. Oversized Trade Paperback. Folio-over 12"-15" tall. First Printing =Summer 1987 Size 13 1/4" x 9 3/4"; >>> Comprising pages 1373 through 1418. "Produced in cooperation with the Danish publisher Interpresse and several other publishers around the world, this new edition of PRINCE VALIANT is intended to be the definitive compilation of Hal Foster's masterpiece. >>> Weight = 300 Grams;
---
The Running Man [Signet Book; Basis for the Film /Movie With Arnold Schwarzenegger and Richard Dawson

Edition: Second Edition Binding: Softcover Publisher: Signet Book-NAL / New American Library, Scarborough, Ontario, Canada. Date published: 1982 ISBN-13: 9780451151223 ISBN: 0451151224

Description: Painted Cover Art. Very Good to Fine. Mass Market Paperback. 12mo-over 6¾"-7¾" Tall. 219 pages. B&W photos from the movie to interior coves. *** Original Painted Cover art, Depicting; Painting of Arnold Schwarzenegger *** 219 Pages; Basis for the film /MOVIE with Arnold Schwarzenegger and Richard Dawson; >> Minor cover scuffing. front cover surface scratching. Read More

condition:

Book:

 

Seller Name & Rating:

COMIC WORLD, MB, CANADA

Debbie. ( (the Living Hope Library-Christain Teenager Series) Prostitution, Heroin Drug Addiction, Physical Abuse, Pimp

Edition: PBO (Paperback Original) True First Ed Binding: Softcover Publisher: New Hope Book., New Jersey USA Date published: 1981 ISBN-13: 9780800783983 ISBN: 0800783980

Description: Painted Cover Art. Good to Very Good. Mass Market Paperback. 12mo-over 6¾"-7¾" Tall. 190 pages. "Had she won freedom only to lose her life? " Read More

condition:

Book:

 

Seller Name & Rating:

COMIC WORLD, MB, CANADA

The Brutish Are Coming. (#4 in the Hagar the Horrible Series)

Edition: TRUE FIRST Collected Edition Thus Binding: Softcover Publisher: ACE TEMPO Pub;, New York, NY, USA. Date published: 1983 ISBN-13: 9780448168869 ISBN: 0448168863

Description: Dik Browne Cartoons Cover & Art. Good. Mass Market Paperback. 12mo-over 6¾"-7¾" tall. B&W illustrated cartoons. Cover depicts Hagar & his warriors charging with a Duck. >> SCARCER Hagar Title. >> Creasing in front cover; Read More

condition:

Book:

 

Seller Name & Rating:

COMIC WORLD, MB, CANADA

Texas Ranger ( Walt Slade, Undercover Ace of Texas Rangers Series; Leisure Books ); Two Books in One = Drums of Doom &

Edition: First Collected Edition, PBO thus! Binding: Softcover Publisher: Leisure Books., New York, NY, USA. Date published: 2006 ISBN-13: 9780843957648 ISBN: 0843957646

Description: Painted Cover Art! FINE+, Near New. Mass Market Paperback. 12mo-over 6¾"-7¾" tall. 223 pages; >>> "In 'Drums of Doom' (5/1945 Thrilling Western pulp) Walt Slade goes undercover to nab a ruthless band of cattle rustlers. But what awaits him is even more ominous than the ever-present beating of the Indian drums. "The Lone Star Peril' (6/1938 Texas Rangers pulp) finds Jim Hatfield investigating the murder of a fellow Texas Ranger. But with warring ranchers and ambushers on the loose, it's all Jim ... Read More

condition:

Book:

 

Seller Name & Rating:

COMIC WORLD, MB, CANADA

Beetle Bailey-Fall Out Laughing

Edition: PBO (Paperback Original) True First Ed Binding: Softcover Publisher: ACE TEMPO / Grossett & Dunlap. Pub;, New York, NY, USA. Date published: 1969 ISBN-13: 9780448168951 ISBN: 0448168952

Description: Mort Walker Cartoons/Comics. Very Good. Mass Market Paperback. 12mo-over 6¾"-7¾" Tall. Approx 100 pages; SCARCE title; >>> "Starring Zany Characters in the World's Number One Comic Strip. " Read More

condition:

Book:

 

Seller Name & Rating:

COMIC WORLD, MB, CANADA

Dead Man's Canyon. (Jim Hatfield of Texas Rangers Series);

Edition: First Paperback Ed Binding: Softcover Publisher: Popular Library., New York, NY, USA. Date published: 1968

Description: Painted Cover Art! FINE+, Near New. Mass Market Paperback. 16mo-over 5¾"-6¾" tall. 125 pages. "The Slash E steers, several hundred of them, rested a short distance from where Pete Norris, a heart six-foot cowboy, slept. Suddenly, the peace of the Texas night was shattered by gunshot, and Pete dived for his six-shooter. His men leaped awake. But they couldn't defend themselves against the oncoming massacre by an army of hell-shooting cattle thieves. When the news reached the Texas Rangers' ... Read More

condition:

Book:

 

Seller Name & Rating:

COMIC WORLD, MB, CANADA

Gallows Thief. (Newgate Prison)

Edition: First Paperback Ed Binding: Softcover Publisher: HarperTorch / Harper Collins books;, New York, NY, USA. Date published: 2003

Description: Painted Cover Art. AS NEW. Mass Market Paperback. 12mo-over 6¾"-7¾" Tall. 373 pages. "In the cobbled streets outside Newgate Prison, the common and desperate of London gather regularly to enjoy the spectacle of human necks broken at the end of a hangman's rope. For Rider Sandman, newly returned from the Napoleonic Wars, it is not grim entertainment that draws him here, but a mission to prove the guilt or innocence of a condemned prisoner-a duty that leads Sandman from the hellish bowls of ... Read More

condition:

Book:

 

Seller Name & Rating:

COMIC WORLD, MB, CANADA

Luann--So Many Malls, So Little Money

Edition: First Collected Edition, PBO thus! Binding: Softcover Publisher: TOR Books (Tom Doherty) Pub;, New York, NY, USA. Date published: 1990 ISBN-13: 9780812509878 ISBN: 0812509870

Description: Greg Evans-Cartoons Cover & Art. Very Good. Mass Market Paperback. 12mo-over 6¾"-7¾" Tall. Approx 100 pages of B&W illustrated cartoons, collected from the Newspaper Comic Strips. >>> RARE title. Read More

condition:

Book:

 

Seller Name & Rating:

COMIC WORLD, MB, CANADA

Diamonds Are Forever. (1971 Pan Book # X235 ) James Bond-Oo7 Adventure = First Novel // Painted Front Cover From Movie Poster & Sean Connery Photo Back Cover

Edition: 6th Edition By Publisher Binding: Softcover Publisher: TRIAD, Granada, Panther Pub, London, England, Great Britain, UK Date published: 1983 ISBN-13: 9780586044902 ISBN: 0586044906

Description: GGA-{Good Girl Art} LINGERIE PHOTO Cover. FINE+, Near New. Mass Market Paperback. 12mo-over 6¾"-7¾" tall. With UK, Australia, New Zealand Prices on back cover; Unabridged; GGA-{Good Girl Art} LINGERIE PHOTO Cover. ** Store Stamp on Front endpage. Read More

condition:

Book:

 

Seller Name & Rating:

COMIC WORLD, MB, CANADA
---