C.Vedro
We have primarily new books, from just about every genre. Stock is from a local bookstore that sadly went out of business. Books have been carefully stored and are in excellent condition unless otherwise noted.
E-mail C.Vedro
Overall Seller Rating:
Alibris seller since May 2017
---
Search 1,488 books and 7 movies from this seller
Spotlight book from C.Vedro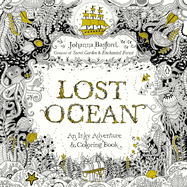 New. New, Clean copy. Trade paperback (US). Glued binding. Contains: Illustrations. Audience: Young adult. New book, Gift worthy condition, No remainder marks.
Featured books from C.Vedro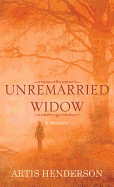 by
Henderson, Artis
$5.99
New in new dust jacket. Sewn binding. Cloth over boards. With dust jacket. Audience: General/trade. New book, no remainder markings; gift-worthy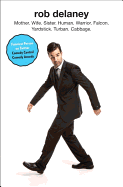 by
Delaney, Rob
$5.00
New, Clean Copy. Glued binding. Paper over boards. With dust jacket. Audience: General/trade. New book, no remainder markings; Gift-Worthy
---
If Only You People Could Follow Directions: A Memoir

Binding: Hardcover Publisher: Counterpoint LLC, Berkeley, California Date published: 2013 ISBN-13: 9781619022331 ISBN: 1619022338

Description: New in new dust jacket. Sewn binding. Paper over boards. With dust jacket. Audience: General/trade. New book; no remainder markings; gift-worthy Read More

condition:

Book:

Available Qty: 2

 

Seller Name & Rating:

C.Vedro, MI, USA

Almost Interesting: The Memoir

Binding: Hardcover Publisher: Dey Street Books Date published: 2015 ISBN-13: 9780062376978 ISBN: 0062376977

Description: New, Clean copy. Sewn binding. Cloth over boards. Contains: Illustrations. Audience: General/trade. New book, not remaindered; giftable Read More

condition:

Book:

Available Qty: 2

 

Seller Name & Rating:

C.Vedro, MI, USA

Walking the Choctaw Road: Stories from the Heart and Memory of the People

Binding: Hardcover Publisher: Cinco Puntos Press Date published: 2003 ISBN-13: 9780938317746 ISBN: 0938317741

Description: Howard, Norma. New, Clean copy. Sewn binding. Cloth over boards. Contains: Illustrations. Audience: Young adult. Brand new hardcover edition, totally gift-worthy Read More

condition:

Book:

 

Seller Name & Rating:

C.Vedro, MI, USA

Binding: Trade paperback Publisher: Kensington Publishing Corporation Date published: 2015 ISBN-13: 9781617735219 ISBN: 1617735213

Description: New. Signed by author. Trade paperback (US). Glued binding. 512 p. Audience: General/trade. New book, great gift for the historical romance fan Read More

condition:

Book:

Available Qty: 7

 

Seller Name & Rating:

C.Vedro, MI, USA

Binding: Trade paperback Publisher: Createspace Independent Publishing Platform Date published: 2014 ISBN-13: 9781499709650 ISBN: 149970965X

Description: New, Clean copy. Trade paperback (US). Glued binding. Contains: Illustrations, black & white. Audience: General/trade. Read More

condition:

Book:

Available Qty: 4

 

Seller Name & Rating:

C.Vedro, MI, USA

The Water Travelers: Heir of the Unknown

Binding: Trade paperback Publisher: Createspace Independent Publishing Platform Date published: 2014 ISBN-13: 9781500507077 ISBN: 1500507075

Description: Dodd, Anna. New. Signed by author. Trade paperback (US). Glued binding. 380 p. Contains: Illustrations, black & white. Audience: General/trade; General/trade. New book signed by author Read More

condition:

Book:

Available Qty: 3

 

Seller Name & Rating:

C.Vedro, MI, USA

Dusk: The Hollow Trilogy: Book One

Binding: Trade paperback Publisher: Brent Kruscke Date published: 2015 ISBN-13: 9780692360224 ISBN: 0692360220

Description: New. Signed by author. Trade paperback (US). Glued binding. 370 p. Contains: Illustrations, black & white. Audience: General/trade. New book; signed by author Read More

condition:

Book:

Available Qty: 6

 

Seller Name & Rating:

C.Vedro, MI, USA

Queen Anne: The Politics of Passion

Binding: Hardcover Publisher: Knopf Publishing Group Date published: 2013 ISBN-13: 9780307962881 ISBN: 0307962881

Description: New in new dust jacket. Glued binding. Paper over boards. With dust jacket. 621 p. Contains: Illustrations, color. Audience: General/trade. New book; not remaindered (no marks! ); gift condition Read More

condition:

Book:

 

Seller Name & Rating:

C.Vedro, MI, USA

Binding: Trade paperback Publisher: Loose Leaves Publishing Date published: 2014 ISBN-13: 9781624320163 ISBN: 1624320163

Description: New. Signed by author. Trade paperback (US). Glued binding. 392 p. Contains: Illustrations, black & white. Audience: General/trade. New book signed by author; includes a bookmark Read More

condition:

Book:

Available Qty: 3

 

Seller Name & Rating:

C.Vedro, MI, USA
---