Search for books from BytownBookery Advanced Search
Search 17,612 books from this seller
Spotlight book from BytownBookery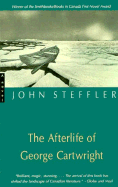 Very Good with no dust jacket. 0771082452. Trade Paperback in good condition. Tightly bound, unmarked with a black remainder mark on the bottom edge. Wear to the cover edges and corners. "n this stunning and original novel, John Steffler has recreated a lost time and place, and has given life to an enigmatic figure from Canada's 18th-century past. Described quietly by historians as "soldier, diarist, entrepreneur, " George Cartwright emerges in Steffler's tale as a character of overwhelming ...
Featured books from BytownBookery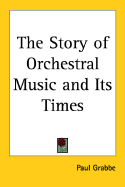 by
Grabbe Paul
$13.40
Illustrated by John C. Wonsetler. Very Good with no dust jacket. Green cloth boards with gilt titles to the cover and spine. In very good condition with a tight binding and a bright & unmarked interior. Wear to the spine ends and corners.; B&W Illustrations; 24mo 5"-6" tall; 216 pages.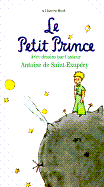 by
Saint-Exupery, Antoine De
$14.65
Very Good with no dust jacket. 015650300X. Trade paperback in very good condition. Squared, tightly bound with a bright, unmarked interior. In very good++ conditon with light wear to the covers and edges. Text in the French language.; French Language Edition; B&W Illustrations; 0.5 x 7 x 4.1 Inches; 113 pages.
---
Binding: Trade Paperback Publisher: Penguin Books, London, England Date published: 1996 ISBN-13: 9780140434262 ISBN: 0140434267

Description: Very Good with no dust jacket. 0140434267. No Jacket (As Issued) Top corners turned up slightly, creasing on the back cover, no marks in or on the book. The story of the Bennet family and of Mrs Bennet's efforts to marry off her five daughters.; 8vo-over 7¾"-9¾" tall; 336 pages. Read More

Binding: Mass Market Publisher: Penguin Books Date published: 1975 ISBN-13: 9780140011135 ISBN: 0140011137

Description: Very Good with no dust jacket. 0140011137. Mass Market Paperback in very good condition. Wear to the cover edges with a crease to the spine hinge. A tightly bound copy with an unmarked interior. "A humiliated and shipless captive of the French, Horatio Hornblower faces execution unless he can escape and make a triumphant return to England."; 0.71 x 7.09 x 4.17 Inches; 190 pages. Read More

Binding: Trade Paperback Publisher: McClelland & Stewart Date published: 1993 ISBN-13: 9780771098956 ISBN: 0771098952

Description: As New with no dust jacket. 0771098952. A smaller Trade Paperback in As New condition. "Part travelogue, part family memoir (complete with photographs), part collection of poems, Running is also a poignant autobiography/biography that reimagines the alcoholism of Ondaatje's father Mervyn and the eventual (inevitable? ) divorce of his parents. In telling these tall tales, Ondaatje is affectionate and insightful toward a father who was clearly difficult to accommodate in life."; B&W Photographs; ... Read More

Binding: Trade Paperback Publisher: Fourth Estate / Harper Collins, London, England Date published: 2010 ISBN-13: 9780007318520 ISBN: 0007318529

Description: As New with no dust jacket. 0007318529. Trade Paperback in As New condition with very light shelf wear to the covers. A crease to the top corner of one page. "Patty and Walter Berglund were the new pioneers of old St. Paul-the gentrifiers, the hands-on parents, the avant-garde of the Whole Foods generation. But now, in the new millennium, the Berglunds have become a mystery. Why has their teenage son moved in with the aggressively Republican family next door? Why has Walter taken a job working ... Read More

Cold Dark Matter a Morgan O'Brien Mystery

Binding: Mass Market paperback Publisher: Dundurn, Toronto, Ont Date published: 2005 ISBN-13: 9781550024944 ISBN: 1550024949

Description: Very Good+ with no dust jacket. 1550024949. Signed by the author, in an inscription, on the front free end paper. Mass Market Paperback in very good++ condition. Tightly bound, a clean interior with a small tear to the bottom of the back end paper. "A Canadian astronomer commits suicide on a desolate mountain peak in Hawaii, and Morgan O'Brien is sent to the observatory to find his missing data. A Canadian astronomer commits suicide on a desolate mountain peak in Hawaii, and Morgan O'Brien is ... Read More

Little, Brown Essential Handbook for Writers

Binding: Paperback Publisher: Addison-Wesley Date published: 1999 ISBN-13: 9780201613759 ISBN: 0201613751

Description: Fine with no dust jacket. 0201613751. Smaller sized Trade paperback in Fine condition. Tight, bright, with an unmarked interior.; 12mo 7"-7½" tall; 202 pages. Read More

Binding: Trade paperback Publisher: Anansi, Toronto, Date published: 2005 ISBN-13: 9780887847332 ISBN: 0887847331

Description: Very Good with no dust jacket. 0887847331. Trade Paperback with edgewear and a crease to the front bottom corner. In very good condition with a clean, birght interior and a solid binding. "In "Race Against Time, Stephen Lewis advances real solutions to help societies across the globe achieve the Millennium Goals laid out by the United Nations in 2000."; 8vo 8"-9" tall; 198 pages. Read More

Red and the Black, the a Chronicle of the Nineteenth Century

Edition: Revised edition Binding: Trade Paperback Publisher: Oxford University Press, USA Date published: 1998 ISBN-13: 9780192838711 ISBN: 0192838717

Description: Very Good with no dust jacket. 0192838717. Trade Paperback in very good condition. Tightly bound, an unmarked interior with light edgewear and scuffing to the covers. "In this vigorous and fast-moving novel of post-Napoleonic France, Julien Sorel's plans to reach the higher echelons of society through the priesthood are defelected by his realization that the attainment of happiness is of greater consequence than the pursuit of ambition."; Oxford World's Classics; 1.02 x 7.56 x 5.04 Inches; 589 ... Read More

Binding: Mass Market Publisher: Penguin Books, Harmondsworth, England Date published: 1961

Description: Very Good with no dust jacket. Mass Market Paperback in Very good-condition. Squared, tightly bound with an unmarked interior. Creasing to the spine with cover scuffing and a small tear to the front bottom spine hinge. "All the stories in the book were written before the First World War, and were originally published in two volumes, The Celestial Omnibus and The Eternal Moment."; 12mo 7"-7½" tall; 222 pages. Read More
---