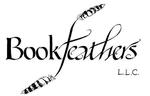 Bookfeathers LLC
Although we maintain a general stock, Bookeathers is especially interested in academic works in the arts, sciences and humanities.
Bookfeathers, LLC is an online bookstore located in the Central Susquehanna Valley at Lewisburg, Pennsylvania. We maintain a general stock, with particular interest in the arts, humanities and sciences. We are also interested in works of local interest and history, pretty much regardless of location. Bookfeathers wants to make online browsing as close as possible to shopping in an actual store. Consequently, we describe items conservatively to a fault, and classify books using a broad range of keywords. Most images we display are scans of the actual items described
E-mail Bookfeathers LLC
Overall Seller Rating:
Alibris seller since July 2010
---
Search for books from Bookfeathers LLC Advanced Search
Search 20,733 books from this seller
Spotlight book from Bookfeathers LLC
Fine in NF jacket. Black cloth with gilt stamped titles and stamped titles to front, in red, white and black jacket with photo of VN and Vera playing chess to rear, 8vo. 218pp. Bibliography. 39 Russian poems (in Russian and English), 14 English poems, and 18 chess problems with solutions. Fine/NF. Book is as new, with signature of prev. owner, Princeton Nabokov scholar Clarence Brown in small hand to half-title page. Jacket has very, very mild abrasion along upper edges with touches of surface ...
Featured books from Bookfeathers LLC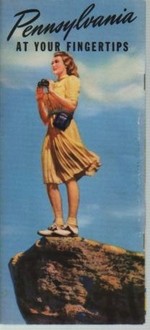 by
Commonwealth Of Pennsylvania
$15.00
NF. Pamphlet, stapled travel brochure, folds down middle to size of average road map. NF to Fine. Slight rubbing along edge of cover with spot of surface loss rear lower edge. Extraordinarily bright figures throughout, with front cover showing smiling, binocular-holding, yellow-dressed girl perched on rock, looking boldy into the bright future ahead.
by
Popular Science; Charles McLendon (Ed. )
$17.50
NF. Vintage magazine in wraps with John T. McCoy painting of Brewster dive bombers (Buccaneers) to front, Camels ad to rear, 8vo. 224pp. Illustrations and ads throughout. Includes features on civil defense, Glenn Martin and airplane design, barrage balloons. Other features on wartime topics; regular features on car and home maintenance. Near Fine. Light soil to rear cover and spine with front illustration still bright and clear with nearly no loss of luster. Light wear along and near lower ...
---
The Fred Astaire Dance Book and Record: Rumba With Basic Mambo

Binding: Hardcover Publisher: Arrowhead Books, New York Date published: 1955

Description: VG. Red paper over card boards with b/w photo of Astaire to front, no jacket, 9" x 7 1/4". 63pp. B/W photos, dance-step patterns, incidental illustrations throughout. Includes 45 RPM record (Noro Morales Orchestra with narration by Edwin Sims) in sleeve to rear of front board. Book is NF in VG-boards. Boards have rubbed rear panel, rubbing to edges, corners and spine ends with occasional spots of surface loss revealing card. Central titles and figures on front board, however, are very good ... Read More

Provancher Society of Natural History of Canada: 1950-1951

Binding: Paperback Publisher: Provancher Society, Quebe, QE Date published: 1951

Description: VG+ Light blue pictorial card wraps, 8vo. 86pp. Bibliography, b/w plates, drawings throughout, map. VG+. Front (English) wrap faded to buff, rear (French) wrap still fine. Same wonderful illustration of mountain, lake and moose on both. (English-speaking moose on front, French-speaking moose on rear. ) Museum stamp and discard stamp to front wrap, no other institutional indications. Very clean glossy pages throughout. Following notes and summaries of society business (in both French and ... Read More

Binding: Hardcover Publisher: Bloomsbury, London Date published: 1988 ISBN-13: 9781870630306 ISBN: 1870630300

Description: VG in VG- jacket. Hardcover, 4to. 128pp. B/W & color reproductions. VG/VG-. Book clean and unmarked. DJ has light wear to upper edge. Read More

Edition: First Edition Binding: Hardcover Publisher: Kent State University, Kent, OH Date published: 1998 ISBN-13: 9780873385831 ISBN: 0873385837

Description: NF in VG+ jacket. Hardcover, 8vo. 207pp. Index, appendices, bibliography. NF/VG+. Slight yellowing of top edges of jacket flaps. Else near fine. Personal account of service aboard the destroyer USS Borie in WWII and its combat with a U-boat near the Azores in October 1943. Read More

Edition: First Edition Binding: Hardcover Publisher: Simon and Schuster, New York Date published: 1981 ISBN-13: 9780671255374 ISBN: 0671255371

Description: VG in VG- jacket. Hardcover, 8vo. 559pp. Index, notes, bibliography. VG/VG-. Slight wear to top edge dj. Slight soil to back dj. Prev. owner's signature and note to back free endpaper. An account of the California Gold Rush, drawing especially from the account of the 49er William Swain. Inscribed by author on pre-title page. Read More

The Tirpitz and the Battle for the North Atlantic

Edition: First Edition Binding: Softcover Publisher: Berkley, New York Date published: 1953

Description: VG. Vintage mass market paperback. 186 pp. Index. Illus. w. photos and maps throughout text. 1st PB ed. VG. Very slight wear to lower spine. Slight fading to wraps. Read More

Edition: First Edition Binding: Softcover Publisher: Ballantine, New York Date published: 1959

Description: VG. Vintage mass market paperback. Index. Maps. 1st PB ed. VG. Slight soil to rear wrap. Very bright front cover. Interior near fine. Read More

Binding: Softcover Publisher: Berkeley, New York Date published: 1967

Description: VG. Mass market paperback. 320 pp. Maps. Index. VG. Very bright wraps with some rubbing in spots to white surface. Binding very tight and interior near fine. Read More

American Aces in Great Fighter Battles of World War II

Edition: First Edition Binding: Softcover Publisher: Ballantine, New York Date published: 1958

Description: VG. Vintage mass market paperback. 1st PB ed. 238 pp. VG. Slight creases to spine. Slight soil and rubbing to wraps. Interior VG+. Read More
---