Search for books from Beau'sBooks Advanced Search
Search 467 books, 374 movies, and 45 music items from this seller
Spotlight book from Beau'sBooks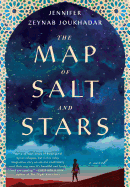 New in new dust jacket. This is a new, unread copy in a new jacket. Sewn binding. Paper over boards. 360 Pages. Audience: General/trade.
Featured books from Beau'sBooks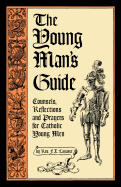 by
Lasance, F.X. (Reverend Father)
$17.50
New. A new, unread copy. 763 p. Black Faux Leather Hardcover Edition. Very Nice! ! World renowned Father Lasance shares advice & wisdom for young men.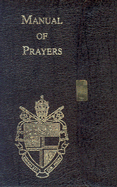 by
Watkins, The Reverend James D.
$14.95
Fine. Full Burgundy Leather covers in fine clean condition, gold gilt edged pages in fine clean unmarked condition with two (2) gold ribbon place marks, Burgundy faux leather slipcase. 424 p. Includes: illustrations, index, bibliography. Full Burgundy Leather covers. Gold gilt edged pages. Two place mark ribbons. Faux leather covered slipcase. 424 Pages. Audience: Religious The Manual of Prayers contains a wealth of prayers, litanies, novenas, and meditations, and makes a thoughtful gift! This ...
---
The Great Gatsby [First Edition Library Facsimile Edition of the 1925 First Edition] Hardcover 1990

Edition: Reprint Binding: Hardcover Publisher: The First Edition Library, Shelton, Connecticut Date published: 1990

Description: Fine in fine dust jacket. This book is in fine, clean, unmarked, like new condition. The jacket and slipcase are likewise in fine, clean, unmarked condition. A gorgeous copy! ! ! ! ! Sewn binding. Cloth over boards. 218 Pages. First Edition Library Facsimile Editions. With Slipcase. Read More

condition:

Book:

 

Seller Name & Rating:

Beau'sBooks, NY, USA

We are the Dead: Poems and Paintings from the Great War 1914-1918

Edition: First edition Binding: Hardcover Publisher: Red Horse Press, Solihull, UK Date published: 2012 ISBN-13: 9781908916198 ISBN: 1908916192

Description: New in new dust jacket. 224 p. Audience: General/trade.; Art; Poetry; World War One Read More

condition:

Book:

 

Seller Name & Rating:

Beau'sBooks, NY, USA

No Good Alternative: Volume Two of Carbon Ideologies

Edition: First Edition, First Printing: June 5, 2018 Binding: Hardcover Publisher: Viking, New York, NY Date published: 2018 ISBN-13: 9780525558491 ISBN: 0525558497

Description: This is a new, unread copy in the original new jacket. Sewn binding. Paper over boards. (xvi), 667 Pages. Contains: Illustrations. Audience: General/trade. Read More

condition:

Book:

 

Seller Name & Rating:

Beau'sBooks, NY, USA

Summer Interlude [Criterion Collection]

Format: DVD Studio: Criterion Date: May 29, 2012 UPC: 715515095815

Description: Maj-Britt Nilsson, Alf Kjellin, Birger Malmsten, Annalisa Ericson, Georg Funkquist. Run time: 95 mins. Aspect ratio: 1.37: 1. Originally released: 1950. Language: Swedish with English Subtitles. A very fine copy of this Bergman film. Swedish with English subtitles. In this melancholy romance, a not-so-young ballerina recalls an earlier, tragic love affair. The heroine, Marie (Maj-Britt Nilsson), spends a summer with her possessive Uncle Erland (Georg Funkquist), who lives with his cancerous ... Read More

condition:

Media:

Cover:

 

Seller Name & Rating:

Beau'sBooks, NY, USA

Smiles of a Summer Night [Criterion Collection]

Edition: Criterion # 613 Format: DVD Studio: Criterion Date: May 25, 2004 UPC: 037429193921

Description: Eva Dahlbeck, Ulla Jacobsson, Harriet Andersson, Margit Carlquist, Gunnar Björnstrand, Jarl Kulle. Run time: 110 mins. Aspect ratio: 1.33: 1. Originally released: 1955. Language: Swedish. An all around fine copy of this Bergman classic. Swedish with English Subtitles. Bergman's comic masterpiece opens with middle-aged lawyer Frederik Egerman (Gunnar Bjornstrand) again failing to consummate his marriage with the much younger Anne (Ulla Jacobsson). While visiting a former lover, actress Desiree ... Read More

condition:

Media:

Cover:

 

Seller Name & Rating:

Beau'sBooks, NY, USA

The Magician [Criterion Collection]

Edition: Criterion # 537 Format: DVD Studio: Criterion Date: October 12, 2010 UPC: 715515063814

Description: Max von Sydow, Ingrid Thulin, Naima Wifstrand, Bengt Ekerot, Bibi Andersson. Run time: 101 mins. Aspect ratio: 1.33: 1. Originally released: 1958. Language: Swedish with English Subtitles. Criterion Collection # 537. An all around fine copy of this 2010 Criterion Collection Remastering. Swedish with English Subtitles. Much better known in the U.S. as The Magician, this award-winning, surreal, evocative drama stars Max von Sydow as the title character and features several of Sweden's top ... Read More

condition:

Media:

Cover:

 

Seller Name & Rating:

Beau'sBooks, NY, USA

Autumn Sonata [Criterion Collection]

Format: DVD Studio: Criterion Date: September 17, 2013 UPC: 715515110112

Description: Ingrid Bergman, Liv Ullmann, Lena Nyman, Halvar Björk, Erland Josephson, Georg Lökkeberg. Fine in fine packaging. 2 discs. Language: Swedish. Run time: 97 mins. Aspect ratio: 1.66: 1. Originally released: 1978. A Fine set of 2 discs. Swedish with English Subtitles. Criterion Collection # 60. Ingrid Bergman, the Swedish expatriate who became one of Hollywood's greatest stars, and Ingmar Bergman, one of the world's most acclaimed filmmakers and Sweden's most honored director, worked together for ... Read More

condition:

Media:

Cover:

 

Seller Name & Rating:

Beau'sBooks, NY, USA

Summer with Monika [Criterion Collection]

Format: DVD Studio: Criterion Date: May 29, 2012 UPC: 715515096010

Description: Harriet Andersson, Lars Ekborg, John Harryson, Georg Skarstedt, Åke Fridell. Fine in fine packaging. Language: Swedish. Run time: 96 mins. Aspect ratio: 1.37: 1. Originally released: 1951. A fine clean disc and case. Swedish with English subtitles. Criterion Collection # 614. An innocent youth finds love and, eventually, heartbreak in this film, which ranks among Ingmar Bergman's simplest and most unaffected. Harry (Lars Ekborg), the unworldly, unhappy hero, suffers at his job and in his ... Read More

condition:

Media:

Cover:

 

Seller Name & Rating:

Beau'sBooks, NY, USA

Sawdust and Tinsel [Criterion Collection]

Format: DVD Studio: Criterion Date: November 20, 2007 UPC: 715515026628

Description: Harriet Andersson, Åke Grönberg, Anders Ek, Gudrun Brost, Hakke Ekman, Annika Tretow. Fine in fine packaging. Language: Swedish. Run time: 95 mins. Aspect ratio: 1.33: 1. Originally released: 1953. A fine disc in fine packaging! Swedish Language with English Subtitles. Criterion Collection # 412. This rich, powerful Ingmar Bergman film charts the frustrations and humiliations of several circus performers. The circus's portly owner, Albert (Ake Gronberg), recalls a humiliating incident ... Read More

condition:

Media:

Cover:

 

Seller Name & Rating:

Beau'sBooks, NY, USA
---