Search for books from The Book Warehouse Advanced Search
Search 15,185 books from this seller
Spotlight book from The Book Warehouse Like-New in Boxed-Set. Box is in Fair Condition. 6-Volume Boxed Set. Books are all New, Box shows use over time of packing and storage. Excellent. Shrink-Wrapped. USPS Tracking. 6 VOLUME SET-in Boxed-Set. -Mass market (rack) paperback 292 p. PER BOOK-Glued binding. Sookie Stackhouse Novels. Audience: General/trade. 6 Titles In Boxed Set: 1) Living Dead In Dallas, 2) Definitely Dead, 3) Club Dead, 4) Dead As A Doornail, 5) Dead To The World, and 6) All Together Dead.
Featured books from The Book Warehouse by
Dardik, Irving, and Waitley, Facs, and Waitley, Denis, Dr.
$10.50
Very good. Very Good. Glued Binding; Bibliography Included. 192 p. Audience: General/trade.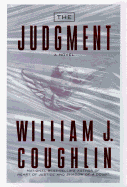 by
Coughlin, William Jeremiah
$15.00
Excellet/Very Good. First Edition. Hard Cover..346 pages pages are clean and tight. The Judgement was completed just before William Coughlin's death. This is an excellent book that involves murder, po litics, scandal, and graft. The Judgement is a compulsively readable novel by an acknowledged master.
---
Binding: Hardcover Publisher: New York, NY, U.S.A. : HarperCollins Publishers, 1998 Date published: 1998 ISBN-13: 9780060391621 ISBN: 0060391626

Description: Tight. Excellet. First Edition. Hard Cover. An extraordinary reading experience that will leave no reader untouched. very good copy. 901 pages. Read More

Binding: Hardcover Publisher: New York, NY, U.S.A. : Hyperion, 1999 Date published: 1999 ISBN-13: 9780786866274 ISBN: 0786866276

Description: Tight. Good/Good. First Edition. Hard Cover. No. Nice copy for anyones collection. Slight water stains on front of book and some pages. Mother of Pearl is a bittersweet tale of the search for identity and the power of renewal. 448 pages. Read More

Publisher: New York: simon and Schuster, 1975

Description: Tight. Good/Good. UNKNOWN. Book Club Edition. A spellbinding novel, with haunting intensity of the temptations and problems of a young woman alone in a big city.217 pages. Read More

Binding: Hardcover Publisher: New York: simon and Schuster, 1965

Description: Hard Cover. Fine/Worn, faded with Tears. UNKNOWN. Book Club Edition. No. A story of Joe Buck a young man in search of himself. A kind of misplaced American folk hero. 254 pages. Read More

Binding: Paperback Publisher: New York, New York: Dell Publishing Co. Inc. 1979 ISBN-13: 9780440188049 ISBN: 0440188040

Description: Good. Good/No Jacket. Paperback. H.G. Wells invented it in 1893, dreaming of traveling to a flawless future. But when Jack the Ripperr, almost caught in the act of committing yet another bloody and i nfamous crime, broke into Well's lab and found it----he used it. The machine whisked Jack to the twentieth century San Francisco, where the limitless possibilities for his unique brand of violence ma de hiim feel completely at home. 341 pages. Read More

Binding: Paperback Publisher: New York, NY, U.S.A. : Fawcett Books, 1985 Date published: 1985 ISBN-13: 9780449207468 ISBN: 0449207463

Description: Good. Good/No Jacket. Paperback. No. They met at Radcliffe in the 1940's five young women on their own for the first time. Lavinia, the perfect debutante. Cathy, the quiet child of a Catholic Philade lphia family. Peg, the comforter, the caretaker, the most vullnerable. Janet, small, feisty, Jewish. And, at the heart of the book, Megan, who has come from California eager to be a part of the East Co ast establishment. 377 pages. Read More

Binding: Paperback Publisher: New York, NY, U.S.A. : N A L, 1989 Date published: 1989 ISBN-13: 9780451401137 ISBN: 0451401131

Description: Tight. Fair/No Jacket. Paperback. Once Jessie had been a free-spirited flower child. Now she was a divorced mother whose child ws missing. "A twisty and involving thriller. deft, exciting, most sati sfying! ". 342 pages. Read More

Binding: Paperback Publisher: New York, NY, U.S.A. : Ballantine Publishing Group, 2000 Date published: 2000 ISBN-13: 9780345434784 ISBN: 0345434781

Description: Tight. As New/No Jacket. Paperback. No. " The book's got everything a big adventure thriller should, a potentially world-shaking secret, nearly invincible villians, vulnerable protagonists on the run, romance, and betrayal, what takes it a step beyond are the seriousness of its message and the playfulness with which it bites the hand that publishes it." 466 pages. Read More

Binding: Paperback Publisher: New York, NY, U.S.A. : Bantam Books, 1986 Date published: 1986 ISBN-13: 9780553260960 ISBN: 0553260960

Description: Good. Slightly Worn. /No Jacket. Hard Cover. No. Once again, Jean M. Auel oopens the door of time to reveal an age of wonder and terror at the dawn of humanity. the third in the acclaimed Earth's Child ren Series. 723 pages. pages are browning slightly and front cover is torn. Read More
---