Search for books from Arroway Books Advanced Search
Search 2,445 books, 834 movies, and 473 music items from this seller
Spotlight book from Arroway Books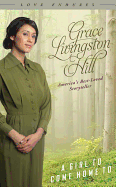 Very Good. No Jacket. Clean, tight with no markings. Orange cover with black lettering. 255 pages.
Featured books from Arroway Books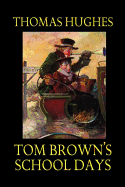 by
Hughes, Thomas
$6.50
Very Good + No Jacket. No stated year or edition. Clean, tight and no markings other than a very slight nick about 3 1/2" from the top edge of the front cover. Blue cloth cover with orange lettering. One color illustration opposite the cover page with the caption "The two rush in together and throw themselves on the ball" and one b/w illustation on the cover page. 311 pages.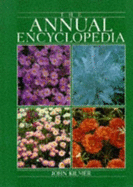 by
Kilmer, John
$7.50
Very Good in Very Good jacket. Size: Oversized; Clean with no markings or inscriptions. Minor shelfwear at the bottom of dj. Cover is green cloth with gold lettering. 191 pages.
---
Riccardo Muti: Twenty Years in Philadelphia

Binding: Softcover Publisher: The Philadelphia Orchestra Association Date published: 1992

Description: Very Good + Size: Oversized; Clean with no marks or inscriptions. Only imperfection is a knick about in the middle of the front of the front-evidently from shelf wear, otherwise would be near fine. Includes numerous b/w photos. 112 pages. Read More

Edition: First Edition Binding: Hardcover Publisher: Dutton Date published: 2002 ISBN-13: 9780525946496 ISBN: 0525946497

Description: Like New in Like New jacket. Signed by Author Clean, tight with no markings or inscriptions. Costco Wholesale Autographed Copy sticker on the front of dj. This is the second book in the Bubbles Yablonsky series-following "Bubbles Unbound". 277 pages. Read More

Dinosaur Lives: Unearthing an Evolutionary Saga

Edition: First Edition Binding: Hardcover Publisher: HarperCollins Date published: 1997

Description: Like New in Like New jacket. By the author of 'Digging Dinosaurs". Includes three pages of HarperCollins Publishers News of public relations material on the book that was issued at the time it was released. Read More

Binding: Hardcover Publisher: Lothrop Publishing Date published: 1900

Description: Very Good. No Jacket. Clean, tight with no inscriptions. Light green cloth cover with gold lettering, which though has a few small stains is very well preserved including limited shelf wear. Top of pages are guilt. 257 pages. Read More

Chicken Soup for the Mother's Soul

Binding: Trade Paperback Publisher: Health Communications, Inc Date published: 1997

Description: Very Good. Signed by Author Signed with dedication by Marci Shimoff. There is a circular sticker on the front cover "Autographed Copy". 355 pages. Read More

The Bobbsey Twins in Washington

Binding: Hardcover Publisher: Grosset & Dunlap Date published: 1947

Description: Very Good. No Jacket. Clean, tight with no inscriptions or marks-only than slight wear to the side of the spine the noticable imperfection is owners sticker inside front cover. Green cloth boards and dark green lettering, with crossing pattern and illustration of boy, girl and dog on the front. Volume number 12 in the series, original publication in 1919. 244 pages. Read More

Edition: First Edition Binding: Hardcover Publisher: Houghton Mifflin Company Date published: 1996 ISBN-13: 9780395811818 ISBN: 0395811813

Description: Like New in Like New jacket. Signed by Author Signed by the author inside the front cover "For Elizabeth-WIth all the best wishes, Adele". Dj includes "1096" at the bottom of the front inside. Full number line behind the title page. First book by this author. In mylar cover. 200 pages. Read More

Monsieur Beaucaire. Illustrated and Decorated By T. M. Cleland and With a Preface By J. Donald Adams

Binding: Hardcover Publisher: New York: Heritage Press (1961) Date published: 1961-01-01 ISBN-13: 9781199128171 ISBN: 1199128171

Description: Very Good. No Jacket. Clean, tight with no marks or inscriptions. In Limited use. Slipcase has shelf wear to the corners. Cover is red cloth with gold lettering. 121 pages. Read More

On Taste: on the Sublime and Beautiful: Reflections on the French Revolution: a Letter to a Noble Lord

Binding: Hardcover Publisher: P.F. Collier & Son Date published: 1937

Description: Like New. No Jacket. Size: 8x5x1; Tight with no marks or inscriptions. Only imperfection is owners bookplate inside front cover, otherwise would be fine. In green leatherette cover with gold lettering on the spine and border and seal on the front. Harvard Classics-Registered Edition, Stated "Deluxe Edtion" on the spine. 421 pages. Read More
---