Search for books from Southron Books, LLC Advanced Search
Search 6,027 books and 1 music item from this seller
Spotlight book from Southron Books, LLC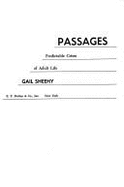 Fine. No Jacket. 0525176136 This hardcover book is square and tight. The boards and spine have no wear with pristine letterin. The pages and endpages are clean, with no markings or folds. No Jacket. Not ex-lib. No remainder mark. Prior owner signature and seal applied to free end page.
Featured books from Southron Books, LLC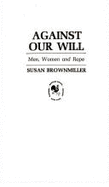 by
Brownmiller, Susan
$12.00
Very Good. No Jacket. 0671220624 Very Good Plus/No Jacket. Book Club (BCE/BOMC). Hardcover book is square, clean and tight. No markings save owner name and seal on fep. This is the classic study on this topic.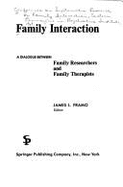 $20.00
Fine. No Jacket. 0826112110 Fine/No Jacket. This hardcover book is tight, square, and clean. There are no markings in the text of any kind. Owner name and private seal on fep. This book is based upon a conference on family interaction held in Pennsylvania. A who's who list of participants is printed.
---
American Wit and Humor: Schillaber to Mark Twain

Binding: Hardcover Publisher: Review of Reviews Company, New York Date published: 1907

Description: Very Good. No Jacket As Issued. Very Good Plus/No Jacket (as issued). This hard cover book is square, tight, and clean, with minor foxing (well within expectations). There is very little wear to the extremities. Green boards with gold gilt lettering. Owner signature from 1908 present. This is the volume that includes Mark Twain's, "Colonel Mulberry Sellers", and, "The Notorious Jumping Frog of Calaveras County". There is a portrait of Mark Twain on the Frontispiece. Other contributors include: ... Read More

Alive: the Story of the Andes Survivors

Binding: Hardcover Publisher: Secker and Warburg, London Date published: 1974

Description: Fine in Very Good jacket. Fine/Very Good. Hardcover book is square, tight and clean. Dustjacket has a crease on the front, is bright and clean, and is not price-clipped. Owner name on fep. True first edition, without reference to subsequent printings (Kempel), Mylar protected. This is the frank true-life story of the soccer team plane crash in the Andes, and their resort to cannibalism for survival. Graham Greene quote is present. Read More

Edition: First Edition Binding: Hardcover Publisher: PAJ Publications Date published: 1991 ISBN-13: 9781555540173 ISBN: 1555540171

Description: Fine in Very Good Plus jacket. 1555540171 Fine/Very Good Plus. First Edition. This hardcover book is square, tight and clean. The dustjacket is bright and unmarred, save the slightest touch on the extremities. Not price-clipped. No owner signature or markings of any kind. brodart protected. This is the first English edition of the original published in Germany in 1926. The author is the son of Thomas Mann. Read More

Edition: First Edition Binding: Hardcover Publisher: Scribners, New York Date published: 1942

Description: Very Good in Very Good Plus jacket. Signed by Author. Signed by Author. Scribner's "A" is present. Inscribed as follows: For _______ _ _______Marjorie Kinnan Rawlings Cross Creek June 1942. Same recipient has a pasted personal on opposite page and has signed in ink on the endpage in her married name. Her husband has applied his personal seal on the page inscribed by author (which in no way interferes with the inscription). This hardcover book is in near fine condition; being square, tight and ... Read More

Mr Bligh's Bad Language: Passion, Power and Theater on H. M. Armed Vessel Bounty

Edition: First Edition Binding: Hardcover Publisher: Cambridge University Press Date published: 1992 ISBN-13: 9780521383707 ISBN: 0521383706

Description: Fine in Fine jacket. 0521383706 Fine/Fine. First Edition. This hardcover book is square, tight, and clean. There is no damage to the boards or pages. No markings. The dustjacket is bright and unmarred. Brodart protected. As new condition. This book is an interpretation of the historical and cultural forces leading up to the Mutiny on the Bounty. A startling departure from the movie conception. Read More

Inspecting the Vaults (Penguin Short Fiction)

Edition: First Edition Binding: Hardcover Publisher: Viking Date published: 1987 ISBN-13: 9780670816873 ISBN: 0670816876

Description: Fine in Fine jacket. 0670816876 Fine/Fine. First Edition. First Canadian Edition of Canadian short stories. Author's first book. This hardcover book is square, tight, and clean. There is no damage to the boards or pages. There are no markings. The dustjacket is bright and unmarred. Brodart Protected. The original price (canadian) is intact. This is a collection of short stories ranging in topics from the weird to the sublime. Read More

Edition: First Trade Binding: Hardcover Publisher: Random House Date published: 1991 ISBN-13: 9780394585734 ISBN: 0394585739

Description: Very Good in Fine jacket. 0394585739 This hardcover book is square, tight, and clean. The boards and pages are undamaged. There are no markings. The dustjacket is bright and unmarred, save for minor edge and extremity wear. The original price is intact. This is the story of two "brothers" in Philadelphia and their experience growing up and living in the mob. Illustrated by Michael McCurdy. Read More

Binding: Hardcover Publisher: E. P. Dutton & Co., New York Date published: 1975

Description: Very Good in Very Good jacket. Very Good Plus/Very Good. Book Club (BCE/BOMC). This hardcover book is square, tight and clean. The boards are undamaged, save several pinholes at extreme lower edge of board. The pages are not marked or folded. The dustjacket is bright and clean, with minor wear and tear to the edges and extremities. Brodart protected. Read More

Eight Cousins Or the Aunt-Hill

Binding: Hardcover Publisher: Whitman Publishing Company, Racine, Wisconsin Date published: 1940

Description: Very Good in Good Minus jacket. Very Good Plus/Good Minus. This is number 2143 in the Classics Series, by this publisher. This hardcover book is square, tight and clean. There is little to no damage to the boards or pages. Front hinge is a bit loose, but intact. The gilt is bright and undamaged on both the boards and the spine. The dustjacket is bright and colorful, with tears and chips to edges and spines. Brodart protected. The damage touches the front of the dustjacket only a bit. This is ... Read More
---