Show Item Details

Edition:
2009, University of California Press
Hardcover, Fair

Details:
ISBN: 0520259084
ISBN-13: 9780520259089
Pages: 288
Publisher: University of California Press
Published: 2009
Language: English
Alibris ID: 16625638886

Shipping Options:
Standard Shipping: $3.99

Choose your shipping method in Checkout. Costs may vary based on destination.

Seller's Description:
Fair. HARDCOVER A-This is a significantly damaged book. It should be considered a reading copy only. Please order this book only if you are interested in the content and not the condition. May be ex-library. Standard-sized.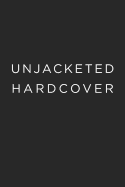 2009, University of California Press, Berkeley, CA
ISBN-13: 9780520259089
Hardcover