PO BOX 318, OXON, UNITED KINGDOM

Show Item Details

Edition:
1998, Special Interest Model Books
Paperback, Very Good

Details:
ISBN: 1854861123
ISBN-13: 9781854861122
Pages: 64
Publisher: Special Interest Model Books
Published: 31/12/1998
Alibris ID: 16257925582

Shipping Options:
Standard Shipping: $3.99

Choose your shipping method in Checkout. Costs may vary based on destination.

Seller's Description:
Very Good. This book is in very good condition and will be shipped within 24 hours of ordering. The cover may have some limited signs of wear but the pages are clean, intact and the spine remains undamaged. This book has clearly been well maintained and looked after thus far. Money back guarantee if you are not satisfied. See all our books here, order more than 1 book and get discounted shipping.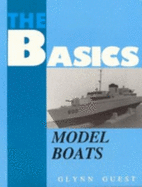 1998, Special Interest Model Books, Hemel Hempstead
ISBN-13: 9781854861122
Paperback