Goring-By-Sea, WEST SUSSEX, UNITED KINGDOM

Show Item Details

Edition:
2010, Titan Books Ltd
Paperback, Very Good

Details:
ISBN: 1848568312
ISBN-13: 9781848568310
Publisher: Titan Books Ltd
Published: 2010
Alibris ID: 16376491045

Shipping Options:
Standard Shipping: $3.99

Choose your shipping method in Checkout. Costs may vary based on destination.

Seller's Description:
Very Good. 144 p. Colour comic strip. When supernatural artifacts from the Homelands begin surfacing in the modern world, it's up to Cinderella, Fabletown's best-kept (and best-dressed) secret agent to stop the illegal trafficking. But can Cindy foil the dark plot before Fabletown and its hidden, exiled inhabitants are exposed once and for all?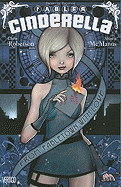 2010, Vertigo, New York, NY
ISBN-13: 9781401227500
Trade paperback