See All Editions
2020 Signed, numbered, special edition
ISBN:
1781088853
/ ISBN-13:
9781781088852
Twickenham, UNITED KINGDOM

Show Item Details

Details:
ISBN: 1781088853
ISBN-13: 9781781088852
Edition: 1st Edition
Publisher: Solaris
Published: 2020
Language: English
Alibris ID: 16338590674

Shipping Options:
Standard Shipping: $3.99

Choose your shipping method in Checkout. Costs may vary based on destination.

Seller's Description:
Fine in Fine jacket. 1st Printing. A superb exclusive UK hardback trilogy-all three copies being first printings-in fine dustjackets-All my books are always securely packed with plenty of bubblewrap in professional boxes and promptly dispatched (within 2-3 days)-ALL THREE COPIES ARE SIGNED BY THE AUTHOR WITH MATCHING NUMBERS-Pictures of the book are available upon request.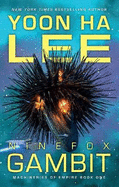 2020, Solaris, Nottingham
ISBN-13: 9781781088852
Signed, numbered, special edition
Hardcover