See All Editions
2010 Large type / large print
ISBN:
1458784355
/ ISBN-13:
9781458784353
Goring-By-Sea, WEST SUSSEX, UNITED KINGDOM

Show Item Details

Edition:
2010, ReadHowYouWant
Paperback, Very Good

Details:
ISBN: 1458784355
ISBN-13: 9781458784353
Edition: Large type / large print
Publisher: ReadHowYouWant
Published: 2010
Language: English
Alibris ID: 16669306590

Shipping Options:
Standard Shipping: $4.49

Choose your shipping method in Checkout. Costs may vary based on destination.

Seller's Description:
Very Good. Assassination of Julius Caesar: A Peoples History of Ancient Rome by Parenti, Michael, 2010-10-06. Trade paperback (US). Glued binding.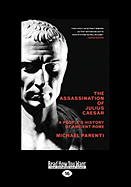 2010, ReadHowYouWant, Richmond, BC
ISBN-13: 9781458784353
Large type / large print
Trade paperback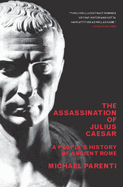 2004, New Press, New York, NY
ISBN-13: 9781565849426
Trade paperback