Show Item Details

Edition:
1989, Longwood Pr Ltd
Hardcover, Good

Details:
ISBN: 0893415596
ISBN-13: 9780893415594
Edition: Unabridged
Publisher: Longwood Pr Ltd
Published: 12/1989
Language: English
Alibris ID: 12675601535

Shipping Options:
Standard Shipping: $4.49

Choose your shipping method in Checkout. Costs may vary based on destination.

Seller's Description:
Good. No DJ. Picture does not match book; 8vo; light grey cloth boards; ex-library markings include stamps/labels/card pocket; light wear/scuffing to boards/spine; binding slightly cocked; head/tail very lightly bumped; free ends/paste-downs very faintly browned; else good. Text unmarked and clean. Pictures available upon request. Orders WILL ship out on time from our facility! However, some delivery partners are taking longer than usual to deliver-you may experience delays as we try to keep everyone safe.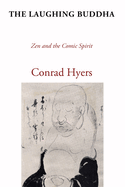 2004, Wipf & Stock Publishers, Eugene
ISBN-13: 9781592444953
Trade paperback 1989, Hollowbrook Publishing
ISBN-13: 9780893415600
Unabridged
Trade paperback 1989, Hollowbrook Publishing
ISBN-13: 9780893415594
Unabridged
Hardcover