Show Item Details

Edition:
1980, Routledge
Paperback, Good

Details:
ISBN: 089158871X
ISBN-13: 9780891588719
Publisher: Routledge
Published: 1980
Language: English
Alibris ID: 16652049976

Shipping Options:
Standard Shipping: $3.99

Choose your shipping method in Checkout. Costs may vary based on destination.

Seller's Description:
Good. Good condition. A copy that has been read but remains intact. May contain markings such as bookplates, stamps, limited notes and highlighting, or a few light stains.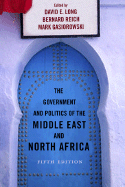 2007, Routledge, Boulder, CO
ISBN-13: 9780813343617
5th edition
Trade paperback 1980, Routledge, Boulder, CO
ISBN-13: 9780891588719
Trade paperback