Show Item Details

Edition:
2012, The Arthur H. Clark Company
Hardcover, Fine/Like New

Details:
ISBN: 0870624180
ISBN-13: 9780870624186
Edition: First Edition, First Printing t
Publisher: The Arthur H. Clark Company
Published: 09/2012
Language: English
Alibris ID: 16381300503

Shipping Options:
Standard Shipping: $3.99

Choose your shipping method in Checkout. Costs may vary based on destination.

Seller's Description:
Like New. No dustjacket as issued. COLLECTOR'S EDITION IN LEATHER COVER. In publisher's shrink-wrap.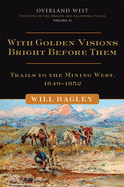 2012, Arthur H. Clark Company, Norman
ISBN-13: 9780870624186
Special edition
Hardcover