Show Item Details

Edition:
1992, Cambridge University Press
Hardcover, New

Details:
ISBN: 0521405424
ISBN-13: 9780521405423
Publisher: Cambridge University Press
Published: 07/1992
Language: English
Alibris ID: 16437675238

Shipping Options:
Standard Shipping: $4.49
Trackable Expedited: $9.99

Choose your shipping method in Checkout. Costs may vary based on destination.

Seller's Description:
New. Hardcover and dust jacket. Good binding and cover. Clean, unmarked pages.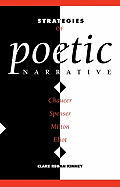 2009, Cambridge University Press, Cambridge
ISBN-13: 9780521107808
Trade paperback 1992, Cambridge University Press, Cambridge
ISBN-13: 9780521405423
Hardcover