See All Editions
2011 Michigan Classics edition
ISBN:
047203474X
/ ISBN-13:
9780472034741
Show Item Details

Edition:
2011, University of Michigan Press ELT
Paperback, New
Available Copies: 10+

Details:
ISBN: 047203474X
ISBN-13: 9780472034741
Edition: Michigan Classics edition
Publisher: University of Michigan Press ELT
Published: 2011
Language: English
Alibris ID: 16725689036

Shipping Options:
Standard Shipping: $3.99

Choose your shipping method in Checkout. Costs may vary based on destination.

Seller's Description:
New. Trade paperback (US). Glued binding. 94 p.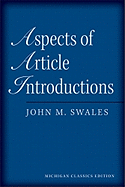 2011, University of Michigan Press ELT, Ann Arbor, MI
ISBN-13: 9780472034741
Michigan Classics edition
Trade paperback