Show Item Details

Edition:
1945, Western Publishing Company
Hardcover, Very Good

Details:
ISBN: 0307689492
ISBN-13: 9780307689498
Edition: Book #210-44
Publisher: Western Publishing Company
Published: 1945
Language: English
Alibris ID: 10026665856

Shipping Options:
Standard Shipping: $3.99
Trackable Expedited: $7.99

Choose your shipping method in Checkout. Costs may vary based on destination.

Seller's Description:
Gergely, Tibor. Very good. No dust jacket as issued. tight copy, clean on inside, some wear to cover, Paper over boards, glued binding, 24 pgs., illustrated. Audience: Children/juvenile. This is not a 1945 publication, but that is the only date in book. More than likely it was published before 1970 as there is no ISBN. Please take a look at all the other collectible "Little Golden Book"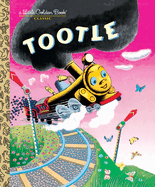 2001, Golden Books Publishing Company, Inc., New York
ISBN-13: 9780307020970
Hardcover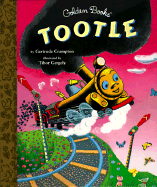 1997, Golden Books, New York, NY
ISBN-13: 9780307160447
Hardcover 1976, Western Publishing Company
ISBN-13: 9780307689498
4th edition
Hardcover