Show Item Details

Edition:
1989, Indiana University Press
Hardcover, Good

Details:
ISBN: 0253353211
ISBN-13: 9780253353214
Edition: First Edition
Publisher: Indiana University Press
Published: 1989
Language: English
Alibris ID: 14419603950

Shipping Options:
Standard Shipping: $3.99

Choose your shipping method in Checkout. Costs may vary based on destination.

Seller's Description:
Good. No Dust Jacket. An ex-library copy in original white cloth. The usual ex-libris markings, clean within. The binding is sound, and there is only light cover wear. No dust jacket.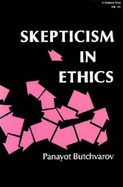 1989, Indiana University Press
ISBN-13: 9780253205223
Trade paperback