Show Item Details

Edition:
1997, Indianapolis Museum of Art
Hardcover, Good

Details:
ISBN: 0253333385
ISBN-13: 9780253333384
Publisher: Indianapolis Museum of Art
Published: 1997
Language: English
Alibris ID: 10878646197

Shipping Options:
Standard Shipping: $3.99

Choose your shipping method in Checkout. Costs may vary based on destination.

Seller's Description:
Good. Ex-library with usual stamps and marks. Light wear to cover. No marks in text; binding is solid.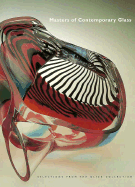 1997, Antique Publishers, Indianapolis, IN
ISBN-13: 9780936260655
Trade paperback