Goring-By-Sea, WEST SUSSEX, UNITED KINGDOM

Show Item Details

Edition:
1992, Jonathan Cape Ltd
Hardcover, Very Good
Available Copies: 2

Details:
ISBN: 0224030590
ISBN-13: 9780224030595
Publisher: Jonathan Cape Ltd
Published: 1992
Language: English
Alibris ID: 16490791499

Shipping Options:
Standard Shipping: $3.99

Choose your shipping method in Checkout. Costs may vary based on destination.

Seller's Description:
Very Good. 32 p. Illustrations. Intended for a juvenile audience. Who cares about dropping litter, recycling and planting trees? Certainly not Walter. He's too busy longing for a future in which he will have his own plane and a robot to sort out rubbish. But one night Walter's bed takes flight into the future. The author is a winner of the Caldecott Medal.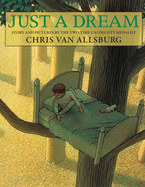 2011, Houghton Mifflin, Boston, MA
ISBN-13: 9780547520261
Trade paperback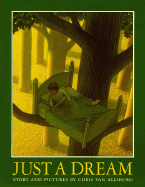 1990, Houghton Mifflin, Boston, MA
ISBN-13: 9780395533086
Hardcover