Show Item Details

Edition:
2013, HarperCollinsChildren'sBooks
Paperback, Good

Details:
ISBN: 0007524633
ISBN-13: 9780007524631
Publisher: HarperCollinsChildren'sBooks
Published: 03/28/2013
Alibris ID: 15107512030

Shipping Options:
Standard Shipping: $3.99

Choose your shipping method in Checkout. Costs may vary based on destination.

Seller's Description:
Good. **SHIPPED FROM UK** We believe you will be completely satisfied with our quick and reliable service. All orders are dispatched as swiftly as possible! Buy with confidence!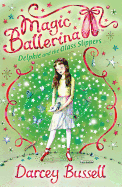 2008, HarperCollins, London
ISBN-13: 9780007286171
Mass-market paperback 2000, HarperCollins, London
ISBN-13: 9780007524631
Mass-market paperback