Orson Welles
Orson Welles (1915-1985) was an iconic Academy Award-winning director, writer, actor, and producer for film, stage, radio, and television. He won the 1941 Academy Award for best original screenplay for Citizen Kane and in 1970 received the Academy Honorary Award. Known for his baritone voice, he was well regarded as a radio and film actor, a celebrated Shakespearean stage actor, and an accomplished magician. He first gained notoriety for his October 30, 1938, radio broadcast of H. G. Wells'...See more
Orson Welles (1915-1985) was an iconic Academy Award-winning director, writer, actor, and producer for film, stage, radio, and television. He won the 1941 Academy Award for best original screenplay for Citizen Kane and in 1970 received the Academy Honorary Award. Known for his baritone voice, he was well regarded as a radio and film actor, a celebrated Shakespearean stage actor, and an accomplished magician. He first gained notoriety for his October 30, 1938, radio broadcast of H. G. Wells' The War of the Worlds . Winner of multiple awards, he is now widely acknowledged as one of the most important dramatic artists of the twentieth century. In 2002, two British Film Institute polls of directors and critics voted Orson Welles the greatest film director of all time. See less
Personality Profile For Orson Welles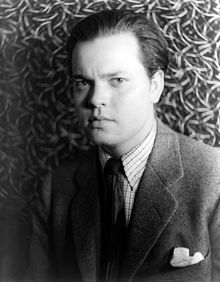 The following is a personality profile of Orson Welles based on his work.
Orson Welles is unpretentious, social and explosive.
He is empathetic, he feels what others feel and is compassionate towards them. He is intermittent as well: he has a hard time sticking with difficult tasks for a long period of time. But, Orson Welles is also content: he is content with his level of accomplishment and does not feel the need to set ambitious goals.
More than most people, his choices are driven by a desire for connectedness.
Considers independence to guide a large part of what he does: he likes to set his own goals to decide how to best achieve them. He is also relatively unconcerned with tradition: he cares more about making his own path than following what others have done.
---
Writing style analyzed by IBM Watson
---
Orson Welles book subjects