Julian Baggini
Julian Baggini 's books include Welcome to Everytown: A Journey into the English Mind , What's It All About?: Philosophy and the Meaning of Life , the bestselling The Pig that Wants to be Eaten , Do They Think You're Stupid? , The Ego Trick , The Virtues of the Table: How to Eat and Think , and Freedom Regained , all published by Granta Books. He has written for various newspapers, magazines, academic journals and think tanks. Baggini is a regular columnist for The Guardian , Prospect magazine...See more
Julian Baggini 's books include Welcome to Everytown: A Journey into the English Mind , What's It All About?: Philosophy and the Meaning of Life , the bestselling The Pig that Wants to be Eaten , Do They Think You're Stupid? , The Ego Trick , The Virtues of the Table: How to Eat and Think , and Freedom Regained , all published by Granta Books. He has written for various newspapers, magazines, academic journals and think tanks. Baggini is a regular columnist for The Guardian , Prospect magazine, Financial Times and a columnist and book reviewer for The Wall Street Journal . He has also written for New Humanist magazine, The Week , New Statesman , New York Times and Literary Review . His website is microphilosophy.net. See less
Personality Profile For Julian Baggini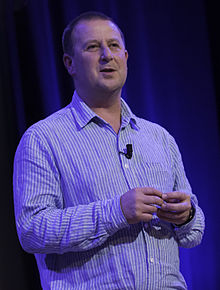 The following is a personality profile of Julian Baggini based on his work.
Julian Baggini is a bit compulsive, somewhat critical and shrewd.
He is intermittent, he has a hard time sticking with difficult tasks for a long period of time. He is unconcerned with art as well: he is less concerned with artistic or creative activities than most people who participated in our surveys. But, Julian Baggini is also laid-back: he appreciates a relaxed pace in life.
More than most people, his choices are driven by a desire for sophistication.
Considers helping others to guide a large part of what he does: he thinks it is important to take care of the people around him. He is also relatively unconcerned with tradition: he cares more about making his own path than following what others have done.
---
Writing style analyzed by IBM Watson
---
Julian Baggini book subjects