Glenn Beck
Glenn Beck, the nationally syndicated radio host and founder of TheBlaze television network, has written thirteen #1 bestselling books and is one of the few authors in history to have had #1 national bestsellers in the fiction, nonfiction, self-help, and children's picture book genres. His recent fiction works include the thrillers Agenda 21 , The Overton Window , and its sequel, The Eye of Moloch ; his many nonfiction titles include Conform , Miracles and Massacres , Control , and Being George...See more
Glenn Beck, the nationally syndicated radio host and founder of TheBlaze television network, has written thirteen #1 bestselling books and is one of the few authors in history to have had #1 national bestsellers in the fiction, nonfiction, self-help, and children's picture book genres. His recent fiction works include the thrillers Agenda 21 , The Overton Window , and its sequel, The Eye of Moloch ; his many nonfiction titles include Conform , Miracles and Massacres , Control , and Being George Washington . For more information about Glenn Beck, his books, and TheBlaze television network, visit GlennBeck.com and TheBlaze.com. See less
Personality Profile For Glenn Beck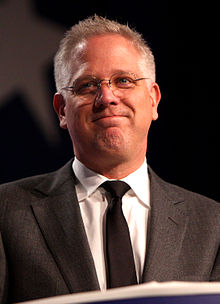 The following is a personality profile of Glenn Beck based on his work.
Glenn Beck is boisterous, social and can be perceived as dependent.
He is unconcerned with art, he is less concerned with artistic or creative activities than most people who participated in our surveys. He is intermittent as well: he has a hard time sticking with difficult tasks for a long period of time. But, Glenn Beck is also assertive: he tends to speak up and take charge of situations, and he is comfortable leading groups.
More than most people, his choices are driven by a desire for discovery.
Considers helping others to guide a large part of what he does: he thinks it is important to take care of the people around him. He is also relatively unconcerned with tradition: he cares more about making his own path than following what others have done.
---
Writing style analyzed by IBM Watson
---