Al Franken
Senator Al Franken graduated from Harvard College. Before running for office, Al spent 37 years as a comedy writer, author, and radio talk show host, and has taken part in seven USO tours, visiting our troops overseas in Bosnia, Kosovo, Iraq, Afghanistan, and Kuwait. Al was first elected to the United States Senate in 2008 and re-elected (by a much larger margin) in 2014. He and his wife, Franni, have been married for 40 years, many of them happy. They have two children and two grandchildren,...See more
Senator Al Franken graduated from Harvard College. Before running for office, Al spent 37 years as a comedy writer, author, and radio talk show host, and has taken part in seven USO tours, visiting our troops overseas in Bosnia, Kosovo, Iraq, Afghanistan, and Kuwait. Al was first elected to the United States Senate in 2008 and re-elected (by a much larger margin) in 2014. He and his wife, Franni, have been married for 40 years, many of them happy. They have two children and two grandchildren, with a third on the way. See less
Personality Profile For Al Franken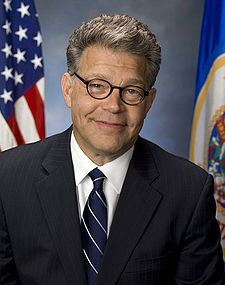 The following is a personality profile of Al Franken based on his work.
Al Franken is unconventional.
He is empathetic, he feels what others feel and is compassionate towards them. He is intermittent as well: he has a hard time sticking with difficult tasks for a long period of time. But, Al Franken is also unconcerned with art: he is less concerned with artistic or creative activities than most people who participated in our surveys.
More than most people, his choices are driven by a desire for organization.
Considers helping others to guide a large part of what he does: he thinks it is important to take care of the people around him. He is also relatively unconcerned with taking pleasure in life: he prefers activities with a purpose greater than just personal enjoyment.
---
Writing style analyzed by IBM Watson
---