Show Item Details

Edition:
1879
Hardcover, Good

Details:
Published: 1879
Language: English
Alibris ID: 11421565636

Shipping Options:
Standard Shipping: $3.99

Choose your shipping method in Checkout. Costs may vary based on destination.

Seller's Description:
O'CONNOR, James. WORKS OF JAMES O'CONNOR: THE DEAF POET, WITH A BIOGRAPHICAL SKETCH OF THE AUTHOR. NY: N. Tibbals & Sons, 1879. 8vo., brick-colored cloth, stamped in gilt & black, all edges gilt. First Edition. Very Good (bright, little cracking hinges but still tight; few occasional minor stains text). $250.00.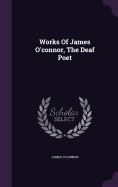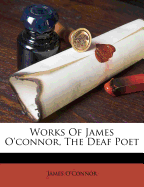 2011, Nabu Press, Charleston SC
ISBN-13: 9781175368553
Trade paperback