$25.33

Show Item Details

Edition:
2010, Gale, Making of Modern Law
Trade paperback, New
Available Copies: 10+

Details:
ISBN: 1240174152
ISBN-13: 9781240174157
Publisher: Gale, Making of Modern Law
Published: 2010
Language: English
Alibris ID: 10943089581

Shipping Options:
Standard Shipping: $3.99
Trackable Expedited: $7.99
Two Day Air: $14.99
One Day Air: $19.99

Choose your shipping method in Checkout. Costs may vary based on destination.

Seller's Description:
New. Trade paperback (US). Glued binding. 658 p. Contains: Illustrations, black & white.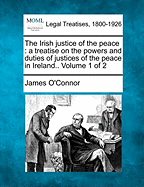 2010, Gale, Making of Modern Law, Charleston SC
ISBN-13: 9781240174157
Trade paperback