Show Item Details

Edition:
2008, McGraw-Hill Education
Trade paperback, Very Good

Details:
ISBN: 0077306295
ISBN-13: 9780077306298
Pages: 480
Edition: 10th Revised edition Annotated
Publisher: McGraw-Hill Education
Published: 11/2008
Language: English
Alibris ID: 14991803129

Shipping Options:
Standard Shipping: $3.99
Trackable Expedited: $7.99
Two Day Air: $14.99

Choose your shipping method in Checkout. Costs may vary based on destination.

Seller's Description:
Very Good. Very minor wear and tear on cover including small smudging and creasing. No annotations or highlighting inside. No dog-eared pages. Spine uncreased. Appears unread.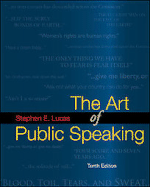 2008, McGraw-Hill Education
ISBN-13: 9780077306298
10th Revised edition Annotated
Trade paperback
Select