Show Item Details

Edition:
2000, Prentice Hall
Trade paperback, Fair

Details:
ISBN: 0130285471
ISBN-13: 9780130285478
Edition: 2nd Revised edition
Publisher: Prentice Hall
Published: 05/2000
Language: English
Alibris ID: 15753543886

Shipping Options:
Standard Shipping: $3.99

Choose your shipping method in Checkout. Costs may vary based on destination.

Seller's Description:
Fair. Noticeably used book. Text is legible but may be soiled and have binding defects. Heavy wear to covers and pages contain marginal notes, underlining, and or highlighting. Possible ex library copy, with all the markings/stickers of that library. Accessories such as CD, codes, toys, and dust jackets may not be included.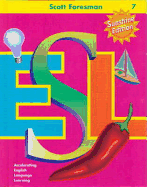 2000, Prentice Hall, Upper Saddle River
ISBN-13: 9780130285478
2nd Revised edition
Trade paperback