Gloucester, GLOS, UNITED KINGDOM

Show Item Details

Edition:
2001, Dumb Ox Books
Mass-market paperback, Good

Details:
ISBN: 1901157512
ISBN-13: 9781901157512
Pages: 71
Edition: New edition
Publisher: Dumb Ox Books
Published: 03/01/2001
Language: English
Alibris ID: 16384805532

Shipping Options:
Standard Shipping: $3.99

Choose your shipping method in Checkout. Costs may vary based on destination.

Seller's Description:
Dispatched, from the UK, within 48 hours of ordering. This book is in good condition but will show signs of previous ownership. Please expect some creasing to the spine and/or minor damage to the cover.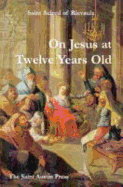 2001, Dumb Ox Books, London, England
ISBN-13: 9781901157512
Revised edition
Mass-market paperback