Show Item Details

Edition:
2015, Turtleback Books
Hardcover, Good

Details:
ISBN: 060636921X
ISBN-13: 9780606369213
Pages: 48
Edition: Bound for Schools & Libraries edition
Publisher: Turtleback Books
Published: 2015
Language: English
Alibris ID: 15864106921

Shipping Options:
Standard Shipping: $3.99

Choose your shipping method in Checkout. Costs may vary based on destination.

Seller's Description:
Good. All orders guaranteed and ship within 24 hours. Your purchase supports More Than Words, a nonprofit job training program for youth, empowering youth to take charge of their lives by taking charge of a business.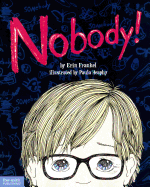 2015, Turtleback Books
ISBN-13: 9780606369213
Bound for Schools & Libraries edition
Hardcover
Select