Show Item Details

Edition:
2001, Rutgers University Press
Trade paperback, New
Available Copies: 2

Details:
ISBN: 0813530091
ISBN-13: 9780813530093
Pages: 320
Publisher: Rutgers University Press
Published: 2001
Language: English
Alibris ID: 15788457404

Shipping Options:
Standard Shipping: $3.99

Choose your shipping method in Checkout. Costs may vary based on destination.

Seller's Description:
New. 0813530091. *** FREE UPGRADE to Courier/Priority Shipping Upon Request ***-*** IN STOCK AND IMMEDIATELY AVAILABLE FOR SHIPMENT-296 pages; text in English; 10.0 x 6.6 x 0.7 inches; 1.7 pounds--with a bonus offer.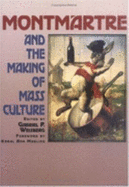 2001, Rutgers University Press, New Brunswick, NJ
ISBN-13: 9780813530093
Trade paperback
Select