HEREFORD, HEREFORDSHIRE, UNITED KINGDOM

Show Item Details

Edition:
2004, Taunton Press Inc
Paperback, Good

Details:
ISBN: 1561586765
ISBN-13: 9781561586769
Pages: 208
Edition: New edition
Publisher: Taunton Press Inc
Published: 2004
Alibris ID: 16719832374

Shipping Options:
Standard Shipping: $3.99

Choose your shipping method in Checkout. Costs may vary based on destination.

Seller's Description:
Good. All items inspected and guaranteed. All Orders Dispatched from the UK within one working day. Established business with excellent service record.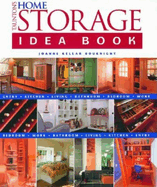 2004, Taunton Press Inc, Connecticut
ISBN-13: 9781561586769
New edition
Paperback