Show Item Details

Details:
ISBN: 0833572377
ISBN-13: 9780833572370
Pages: 135
Edition: Bound for Schools & Libraries edition
Publisher: Turtleback Books
Published: 1996
Language: Spanish
Alibris ID: 16501970370

Shipping Options:
Standard Shipping: $3.99

Choose your shipping method in Checkout. Costs may vary based on destination.

Seller's Description:
Fine. Pages are clean and are not marred by notes or folds of any kind. ~ ThriftBooks: Read More, Spend Less.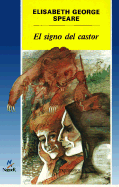 1996, Turtleback Books
ISBN-13: 9780833572370
Spanish
Bound for Schools & Libraries edition
Hardcover